After BIG BANG, BTS, iKON Will Take K-pop To Next Level, Says 'Gangnam Style' Singer PSY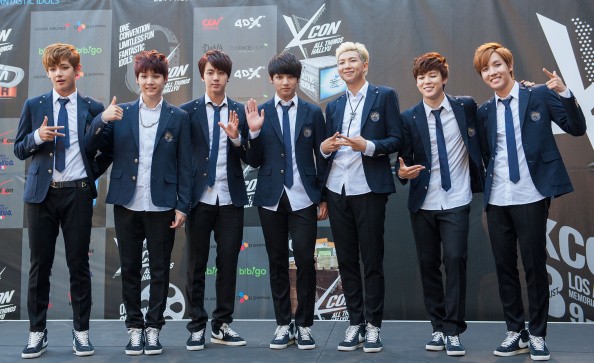 Next, to BIG BANG and BTS, K-pop sensation and Gangnam Style singer PSY believes that iKON has what it takes to bring K-pop to the next level. PSY talked about the three standout K-pop groups whom he admired.
In a report by Billboard, PSY said that he believes that BIG BANG and BTS have already made it when it comes to establishing their identity as strong Asian acts. This, he said is mainly because their members are strongly branded individually and as a team.
He sees the potential in fellow YG artists iKON when he worked with Bobby and B.I. on the hip hop track "BOMB" on his "4 x 2 = 8" comeback album. He said that he was very happy working with such young talents who write their own stuff with such great energy.
"From BIGBANG to BTS, lots of K-pop boy bands have made history, taking it to another level, and I feel like iKON will be the next generation of continuing that history," PSY said about the young K-pop group who recently released their comeback album "New Kids: BEGIN." While PSY expressed confidence in iKON, some netizens are still on the fence about his statement given the poor performance of iKON's new songs "Bling Bling" and "B-Day."
iKONICs, iKON's official fandom have lamented the boy's poor charting to the fact that for the past year, YG has concentrated iKON's projects in Japan, making the boys lose their momentum in their native Korea. iKON members have acknowledged that their extended break was a conscious decision by YG Entertainment to expose them further and develop their performances so that they can come back stronger in Korea. It seems that the stage presence has improved exponentially as their LED dance performance of Michael Jackson's "Billie Jean" was shared by Fast and Furious star Tyrese Gibson, making the clip a viral video on the internet, Korea Portal reported.
© 2022 Korea Portal, All rights reserved. Do not reproduce without permission.