Park Shin Hye Goes All Out With Latest Issue Of Vogue Taiwan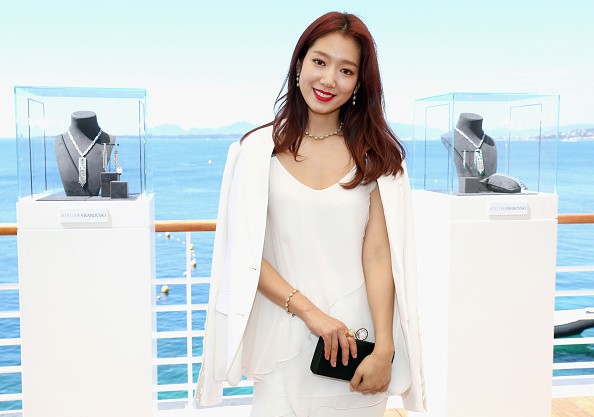 Park Shin Hye never failed to amaze her fans as she tries to exemplify greatness in the field that she is currently in. Sources told that the actress has been tagged as one of the hottest actresses in the world right now. And just recently, she showed the world her charm and appeal as she poses for "Vogue Taiwan". What could be the viewers' perception with this one?
According to All Kpop, Park Shin Hye is all stunning as she poses in Vogue Taiwan wearing a velvet shirt and a skirt with ocean prints. News told that the Korean actress exhibited maturity and grace all at the same time as she tries to pose in a chair looking like a gorgeous mermaid.
The actress did not fail all the readers and the viewers of the said magazine as she exceeds beyond the expectation of everyone. News believed that the said cover would be a great hit in the place and Park Shin Hye would definitely be one of the greatest reasons why it would be a hit.
Meanwhile, MStar News reported that fans are excited about the fact that Lee Min Ho and Park Shin Hye could reunite in the second installment of "The Heirs". The undeniable chemistry of the on-screen couple captured the hearts and the attention of everyone as they would all want to see them together once again. However, it seems like the chances are getting little as reports told that the pair might not appear in the sequel.
It is believed that Park Shin Hye and Lee Min Ho can't insert "The Heirs" in their schedule as they have a lot of work commitments right now. Moreover, rumors told that Song Joong Ki and Song Hye Kyo might be replacing the two as viewers believed that they were the only couple fit for the character succession.
© 2023 Korea Portal, All rights reserved. Do not reproduce without permission.