OnePlus 5 Release Date, News & Update: Latest Leaks Reveals Dual Cameras, 5.5-Inch Display, USB-C, 4K mAh Battery At $650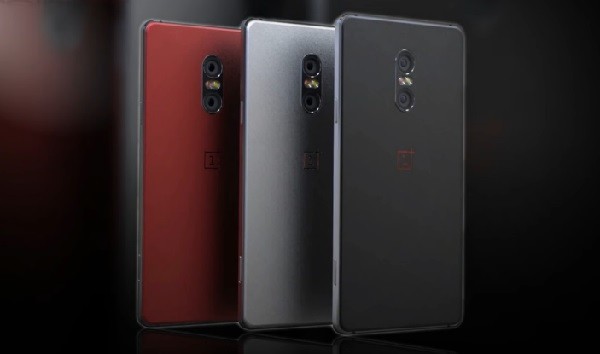 OnePlus 5 latest leaks reveal new images of the highly-awaited smartphone. The widely shared photos on the internet also suggest that the next-generation OnePlus handset may have one of the least appealing features of the iPhone 7.
OnePlus 5 Will Include A Dual Camera Set-Up
Leaked images of the alleged OnePlus 5 seems to confirm earlier reports that the handset may come with a dual camera set-up. It also appears to feature two lenses that are stacked vertically above one another, reflecting a few of the leaked schematics of the next-gen iPhone.
OnePlus 5 is also likely to remove the 3.5mm headphone port, based on the images. Incidentally, Apple ditched the same feature from its flagship iPhone series last year, along with some other rival Android makers like HTC and Motorola, which earned a lot of criticisms from users that oppose the move to turn away from open standards.
Additionally, OnePlus 5 is also believed to come with a 5.5-inch 2K display alongside the new USB-C headphones, a 2.3GHz octa-core Qualcomm Snapdragon 835 and 8GB of RAM. It boasts of a 4,000mAh battery, and a 64GB internal storage that can be expanded via microSD. Moreover, the new flagship is also expected to include a 5.5-inch multi-touch display with a 2560 x 1440 resolution, Phandroid reported.
OnePlus 5 Will Have A Price Bump
OnePlus 5 is expected to be retailed at a higher price tag, given that the Chinese startup is reportedly planning to use the more expensive components. This means that the new OnePlus handset may be offered at as much as $650 or roughly £599, which indicates a significant increase compared to its last phone that was retailed for £399. Although the Chinese phone maker has been slowly increasing the cost of its smartphones with every new generation, observers believe that this may be the only biggest price increase so far, which may easily backfire, Express reported.
© 2023 Korea Portal, All rights reserved. Do not reproduce without permission.