Taeyang To Make Comeback After G-Dragon, YG Confirms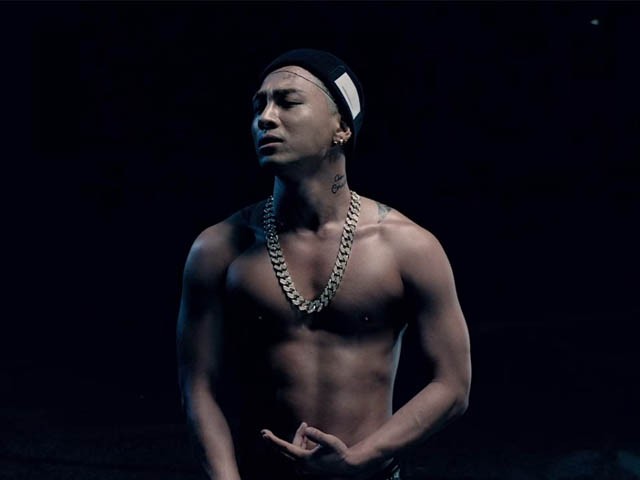 BIG BANG's Taeyang is set to make a solo comeback after his good friend and BIG BANG leader G-Dragon. The news was confirmed by YG Entertainment's Yang Hyun Suk as he posted the announcement on his Instagram.
According to a report by Soompi, Yang Hyun Suk posted photos of both G-Dragon and Taeyang on his Instagram and confirmed that G-Dragon will release his album while Taeyang will be releasing his own album soon after. It is expected that G-Dragon will release his solo comeback before kicking off his "Act III: MOTTE" World Tour which will start on June 10.
Yang Hyun Suk's caption read: "#MYFAMILY #MYBROTHER #MYFRIEND #FinalRecording #AllEndsToday #DefinitelyEarlyJune #Spent17YearsWithThem #WillSpend17MoreYears #IWillAlsoRetireThen #FightingGD #TaeyangIsNext #YG"
YG Entertainment has announced early this year that BIG BANG members G-Dragon, Taeyang, Daesung, and Seungri will be focusing on their individual projects for the meantime after T.O.P. enlisted for mandatory service last February. It is expected that it would take a while before all five BIG BANG members take the stage together again because of their different enlistment dates.
After T.O.P, G-Dragon and Taeyang are expected to receive their enlistment dates later this year. Daesung is expected to enlist next year while BIG BANG maknae Seungri may be required to enlist by 2019. Daesung was the first to release his solo album in Japan last April entitled "D-Day" and complete his Japan Dome Tour where he sold out four Japanese stadiums in the same month.
G-Dragon is set to be the next to come out with his album this month and is already reportedly busy working on the music videos of his new tracks. G-Dragon will kick off his 19-city world tour at the Seoul World Cup Stadium which was sold out within the first eight minutes of ticket release. Like Daesung, Taeyang whose concert series is entitled "SOL Japan Stadium Tour" will center on Japan where he will take on two major stadiums - Hotte Mare Field and ZOZO Marine Stadium on August 5 and 6, Korea Portal reported.
© 2022 Korea Portal, All rights reserved. Do not reproduce without permission.
Tags:
Big Bang news
,
BIG BANG updates
,
BIG BANG rumors
,
Taeyang Solo Album
,
Taeyang Solo Album
,
SOL Japan Stadium Tour 2017
,
Taeyang News
,
Taeyang Updates
,
Daesung News
,
Daesung Updates
,
D-LITE Japan Dome Tour
,
2017
,
G-dragon news
,
G-Dragon updates
,
Seungri News
,
Seungri UPdates
,
Seungro solo album
,
G-DRagon solo album
,
G-Dragon solo concert