'Injustice 2' News & Update: Here's What To Expect
by
Pradeep
/ May 27, 2017 12:54 PM EDT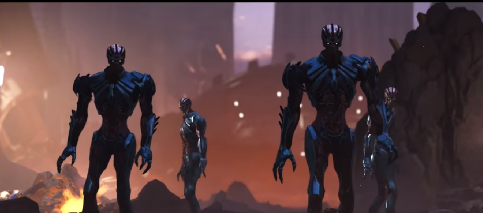 "Injustice 2" has been making the headlines lately, as its premier date approaches closer. Several reports are now indicating that the game is going to come equipped with an unused concept art created by Static and tips that help users unlock rare Diamond Mother Boxes.
According to reports, the concept art is of one of the DC characters. The report suggests that it is the character designer Marco Nelor, who took to Instagram to post a photo of Virgil Hawkins a.k.a. the teenage hero Static and that's the same one that will be used in "Injustice 2." To recall, the character 'Static' has been used in "Injustice: Gods Among Us," mobile version a couple of years ago. The character's traditional characteristics basically involve his ability to create an electric staff, shoot electricity out of finger guns and initiating electric nova style attack as well. Furthermore, Static also came with the ability to float on his signature disc and even uses electricity to block incoming attacks.
According to another report published by Forbes, gamers - apart from Static - will be able to make use of other characters such as Super Girl, Robin, Firestorm, and Blue Bettle as well. Additionally, Black Adam's character has also be added to the game. Surprisingly, there have been many reports that suggest that "Injustice 2" will be accompanied by the release of "Mortal Kombat," as well.
As far as the Diamond Boxes are concerned, the gamers can opt for several ways in order to discover them such as to complete hundred per cent of the Story Mode and character tutorials and even linking the console version of the game with the mobile version. A report published by PvP Live suggests that the game developer might end up launching both the games together. For More "Injustice 2" updates, stay tuned.
© 2023 Korea Portal, All rights reserved. Do not reproduce without permission.