Netizens Discuss iKON's Poor Ranking On Korean Music Charts
by
Ella
/ May 26, 2017 01:57 AM EDT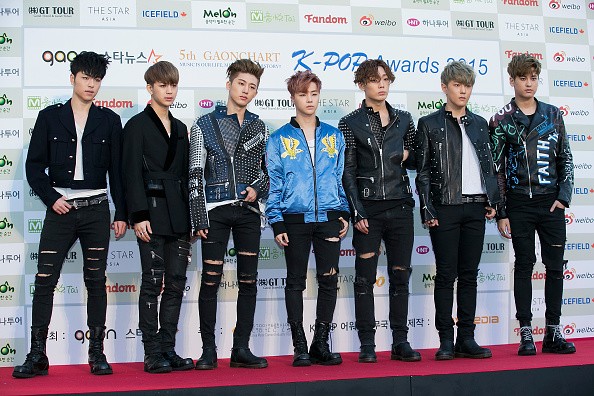 YG Entertainment boy group iKON finally made their much-awaited comeback with new album 'New Kids'. The popular idol group returned with singles 'Bling Bling' and 'B-Day', to the delight of many fans.
Though iKON managed to top several real-time search engines like Olleh Music and other music portals, their new songs failed to soar high on digital music charts. As of today, May 26, iKON's songs 'Bling Bling' and 'B-day' ranked #52 and #89 respectively on Korea's biggest music streaming platform, MelOn. Although making to the top 100 chart is already an impressive feat, netizens claim it is a failure since iKON is from one of the Big 3 companies, YG Entertainment.
Netizens also pointed out that iKON's labelmates PSY and Winner are all currently doing well, as they have been consistently in the top 10 for many weeks now. PSY even achieved an all-kill with his latest single, 'New Face', while Winner's 'Really Really' is receiving a huge amount of listening as well.
YG artists have always been known to be quite powerful when it comes to music charts, which is why fans are disappointed to see iKON at the bottom half of the top music charts. Netizens have been discussing the reasons and factors why iKON's album hasn't been received well. Some say it is because of their long absence, while others said it is because of their poorly-produced new tracks. Fans also blamed YG for not giving the group good promotions in Korea and instead focused on promoting them in Japan.
Majority of the comments, however, is the poor quality of their comeback tracks. While iKON's MV for 'Bling Bling' instantly gained a lot of views, the song itself 'failed' digitally. Commenters even compared them to Seventeen, who made a comeback on the same day as them but did much better in music charts. Comments include, "It's not that they're doing bad for a YG group. They're just a failure in general. They are ranking lower than Seventeen who made their comeback on the same day. This is serious", "Honestly, if they weren't under YG, they'll already be out of the charts", and "They're seriously the biggest failure in YG history..."
What do you think is the real reason behind iKON's poor performance in Korean music charts? Catch iKON make their official comeback stage on the 27th on Music Core.
© 2023 Korea Portal, All rights reserved. Do not reproduce without permission.