INFINITE's L Receives Praise From Hwang Chi Yeol Over Intense Acting In 'Ruler: Master Of The Mask'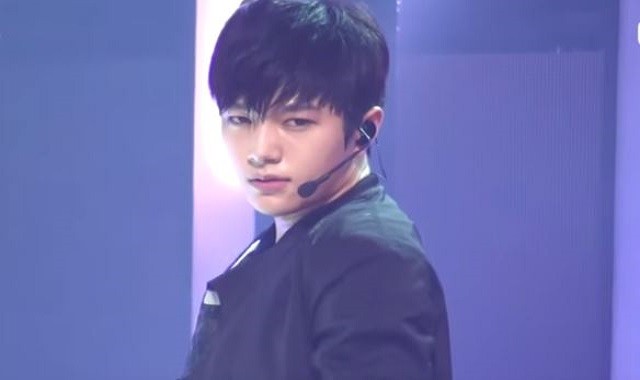 INFINITE's L has been surprising drama critics and avid fans with his acting prowess in the MBC historical series "Ruler: Master of the Mask." Recently, singer and TV personality Hwang Chi Yeol revealed that he was impressed with the Kpop idol's emotional performance in the said drama.
"Ruler: Master of the Mask" is turning out to be a milestone production for INFINITE's L. The Kpop idol, also known as Kim Myung Soo, has been receiving various compliments from his co-stars and other celebrities over his intense acting in the MBC series. Hwang Chi Yeol even shared that he felt deeply moved by the said musician's performance.
In a recent V Live broadcast, as cited by Korean news outlet Xports News, Hwang Chi Yeol confessed that he became awestruck with INFINITE's L's acting and good looks. The singer also recounted the days when he served as an acting coach for the Kpop band and highlighted how the said "Ruler: Master of the Mask" cast member was able to enhance his abilities from singing and now acting.
Apart from INFINITE's L, Hwang Chi Yeol also praised the Kpop idol's "Ruler: Master of the Mask" co-stars. The singer even described Yoo Seung Ho and Kim So Hyun's performances in the said drama as amazing.
In other news, "Ruler: Master of the Mask" posted strong viewership shares that steadily rose to double-digit ratings during its second week broadcast. Episodes 5 and 6 that were released on May 17 reached nationwide ratings of 11.2 percent and 12.5 percent, respectively. Aired on May 18, episode 7 registered viewership shares of 12 percent with episode 8 at 13.4 percent, according to Nielsen Korea, as cited by OSEN.
"Ruler: Master of the Mask" airs every Wednesday and Thursday on MBC, with two 30-minute episodes released on each of the said broadcast days. Watch a clip that showcased one of INFINITE's L's amazing scenes in the drama below:
© 2022 Korea Portal, All rights reserved. Do not reproduce without permission.