Apple MacBook Pro Update: Intel Kaby Lake Processor, IGZO Display, Touch Bar & Much More
by
Kriti
/ May 23, 2017 09:47 AM EDT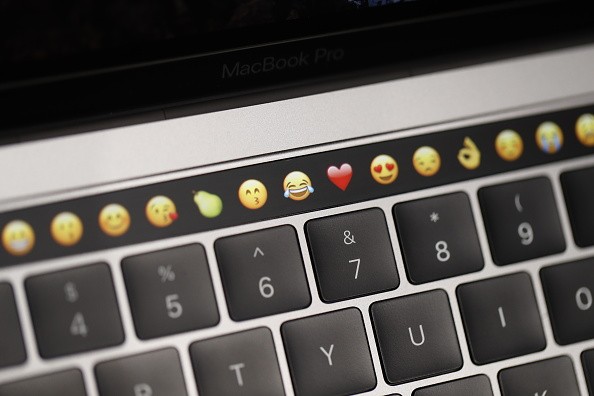 The all new Apple MacBook Pro 2017 is slated to be released this year around the October -November. The latest reports from Mac Rumors suggests that Apple is planning to introduce two new models - 13 inches and 15 inch MacBook Pro which will have Kaby Lake processors in 2017.
The rumor also hints towards a high-end 15-inch Apple MacBook Pro model that will include 32GB of RAM. Mass production will begin in the third quarter of 2017, most likely from the month of June and will carry on till September month.
Though it is not clear as to which hardware is going to be installed, nor has much information been shared about the new innovation changes, geek experts believe that there will be a significant introduction on the designing front. The hike is that MacBook Pro 2017 might be the most significantly designed product this year with desktop-class RAM to appeal to high-end users.
Also, the latest MacBook Pro is rumored to use Kaby Lake Chips instead of Intel's Cannonlake chips, as the next generation MacBook Pro machines will have the Intel Kaby Lake chips was announced in Jan'2017. There are interesting forecasts on how the future will shape MacBook Pro 2017 and its features.
Power management efficiency
Some experts suggest that a future version of the MacBook Pro 2017 can include an upgraded ARM-based chip to work alongside the Intel processor in the notebook and handle some 'Power Nap' low power mode functionality. The current MacBook Pro has an ARM-based T1 chip that powers the Touch Bar, but this new version is expected to take on additional power management capabilities. It could be implemented sooner or later this year.
IGZO Display
Apple may shift to using indium gallium zinc oxide displays (IGZO) for its MacBook Pro displays in 2017. Also, Apple is slowly moving towards adopting OLED display.
Apple MacBook Pro 2017 with Touch Bar
The current Apple MacBook Pro 2016 edition comes with Touch Bar which is a built-in keyboard where the function keys used to be. The Touch Bar is a multi-touch OLED display (only for touch bar) that offers up contextual control and visual settings. All existing Apple apps have been updated to take advantage of the Touch Bar, and third-party developers can use it in their apps, too. This is believed to be a standard feature across all MacBook and Apple devices.
© 2023 Korea Portal, All rights reserved. Do not reproduce without permission.