This First Person POV Spacewalk From ISS Will Blow Your Mind
by
Mudit
/ May 19, 2017 09:12 PM EDT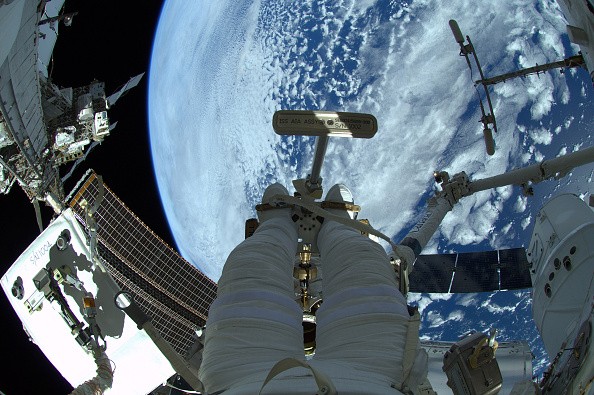 May 19th, 2017: A recent footage that has been filmed by Thomas Pesquet who is an ESA astronaut, has surfaced on the internet. The footage shows Thomas's perspective as he goes around doing his daily job aboard the International Space Station. You can watch the video on this link.
Thomas can be seen doing routine repairs aboard the ISS along with NASA astronaut Shane Kimbrough. The video is quite fascinating as it gives us a glimpse into the daily lives of technicians and astronauts currently aboard the ISS.
Thomas Pesquet and Shane Kimbrough, both can be seen greasing the Canadarm2 robot arm at first. The two of them, then move on to replace some cameras around the ISS and then, later on, move ahead to check on a potential ammonia leak aboard the Space station.
According to the video's YouTube channel "The primary task was to prepare the Pressurized Mating Adapter-3 (PMA-3) for installation of the second International Docking Adapter, which will accommodate commercial crew vehicle dockings, The PMA-3 pressurized interface between the station modules and the docking adapter"
The YouTube channel also included "The pair disconnected cables and electrical connections on PMA-3 to prepare for its robotic move, which took place on Sunday, March 26. PMA-3 was be moved from the port side of the Tranquillity module to the space-facing side of the Harmony module, where it will become home for the docking adapter, which will be delivered on a future flight of a SpaceX Dragon cargo spacecraft" in the video's description.
The video is highly engaging and gives you a never before seen look into the lives of astronauts aboard the ISS currently orbiting around our planet.
© 2018 Korea Portal, All rights reserved. Do not reproduce without permission.