Android Wear 2.0 Latest News & Update: ZenWatch 2, 3 Finally Gets Updated; Huawei Watch 2 Best For Working Out?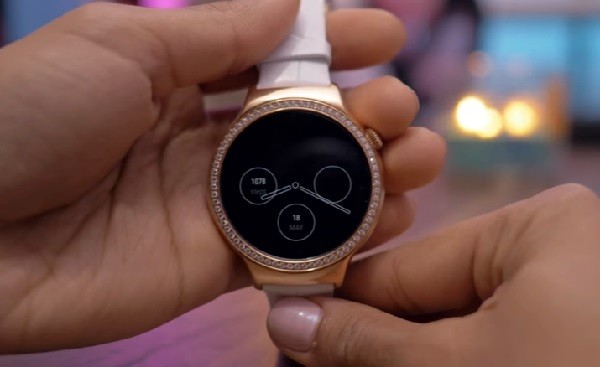 Android Wear 2.0 has officially been released in February. However, several watches have not received an official update until now.
Android Wear 2.0 Is Coming to ZenWatch 2 And 3 - The Android Wear 2.0 is confirmed to come to ZenWatch 2 and 3 in the second quarter of 2017. However, the original Zenwatch will not be getting the new Android Wear version.
Nevertheless, the Android Wear 2.0 rollout appear to be in full swing for ZenWatch 3, as announced on the official Twitter account of ASUS in the UK, confirming that the update has started rolling out. Meantime, there are still no available images of the update running on the ZW3 on the Internet, prompting others to doubt if the update has been given as well to other watches, Android Police reported.
Android Wear Smartwatch Huawei Watch 2 Is Fitness-Focused - The Android Wear Huawei Watch 2 focuses more on sports and activity tracking demographic. On the other hand, the Classic edition features a more traditional band system that looks more for style, while the US version aims to provide the features for working out and tracking out the user's daily activity.
Android Wear Huawei Watch is a smartwatch can be used all day, even as a GPS running watch, which makes it an important companion with several functions that stands alone without any phone. Also, it is lighter than the original Huawei Watch, that without the bands, this second generation is lighter by 15 grams, which is notable for an item mounted at all times on the wrist.
This feature has been achieved on the Android wear Huawei Watch 2 by using a ceramic bezel around the Gorilla Glass display, a thin metal bottom plate where the heart rate monitor is placed, including the plastic sides. For a smartwatch that is designed for daily activity tracking and fitness, this lighter weight would be helpful and will bring comfort to all-day watch users, ZDNet reported.
© 2023 Korea Portal, All rights reserved. Do not reproduce without permission.