Baek Ji Young Calls Manager Choi Dong Ryul 'The Best Manager Out There'; Says She's Ready To Give Birth Soon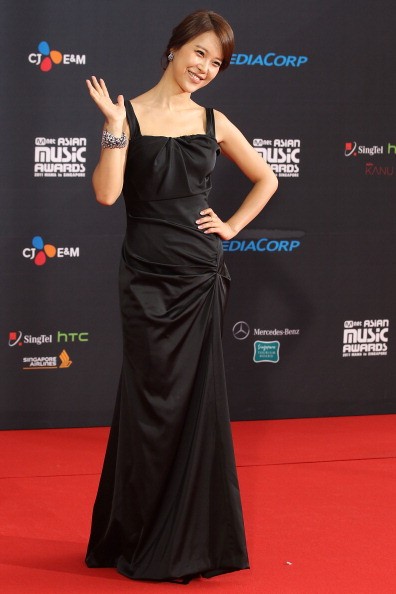 Korean balladeer star Baek Ji Young thinks her manager is the best and is unashamed to tell the world about it. The pregnant artist recently shared her manager Choi Dong Rul's best qualities while the pair guested on the show "Jobs."
According to a report by All Kpop, Choi Dong Ryul appeared as a guest on the show but unlike other guests, he was not accompanied by his ward. Instead, Baek Ji Young was patched via a phone call where she was interviewed by the hosts about her working relationship with her manager.
Baek Ji Young was all praises for her manager of 13 years and said that she was very lucky to have him. She said that she would like to work together with Choi Dong Ryul for a very long time. She also said that her manager has always been a nice person despite the pressures of the job.
"He is the best manager out there. Though it must have been tough working with me, he is a very nice person," Baek Ji Young said about her manager. " I hope that we can continue to work together for a very long time."
The actress could not make it to the live broadcast because she is currently laid up at home awaiting the date of her delivery. She said that she was doing fine and was excited to meet her baby in a few week's time. However, since the episode was pre-taped, this means that the singer is only a few days away from meeting her baby for the first time.
Choi Dong Ryul, who also manages Minzy, Yoo Sung Eun, Kim Sohee said that Baek Ji Young is due to deliver her baby on May 21. Baek Ji Young is married to actor Jung Suk Won, according to Soompi.
© 2018 Korea Portal, All rights reserved. Do not reproduce without permission.