Gong Yoo Graces 7 Magazine Covers Across Asia
by
Ella
/ May 19, 2017 09:00 PM EDT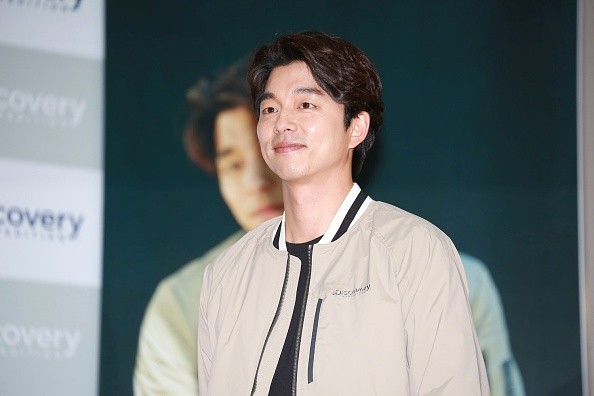 'Goblin' and 'Train to Busan' star Gong Yoo will be on the cover of Esquire's June issue. The star's name has been all over international headlines these days - a clear indication that Gong Yoo has long exceeded an average actor's level of success and superstardom.
While Esquire will release 3 different versions of Gong Yoo's cover in Korea, the men's magazine issue will also be published in 7 different editions in 7 countries across Asia. Countries like Taiwan, Singapore, Malaysia, Thailand, Indonesia and Hong Kong will publish the Gong Yoo issue that also includes an in-depth interview with the actor. The Esquire issue will also be sold in Vietnam and the Philippines.
Esquire is available in 10 different countries in Asia and according to Gong Yoo's agency, Management Soop, it is the first time for one actor to be featured on the cover in different Asian editions all at once. The photo shoot for the cover was said to have taken place in Indonesia where Gong Yoo put on the latest pieces from the 2017 Louis Vuitton x Supreme collection.
Just recently, Gong Yoo granted CNN an interview where he talked about his life before and after he rose to stardom. In preview clips released, the actor disclosed his aversion for the cameras and social media, saying that he couldn't enjoy walking outside anymore due to people constantly following him. But seeing all these feats that Gong Yoo has achieved, it's inevitable that his popularity will have its consequences. He is already somewhat of a household name in several Asian countries, which is why he's now gracing the cover of 7 different editions of Esquire. There's really nothing we can do - the camera really loves him, even though he has certain reservations for it. If you live in any of the aforementioned Asian countries, make sure to grab the June issue of Esquire with Gong Yoo on the cover!
© 2018 Korea Portal, All rights reserved. Do not reproduce without permission.