'One Piece' Chapter 806 Spoilers: Mink Race Endangered? Zoan To Be Luffy's Next Opponent?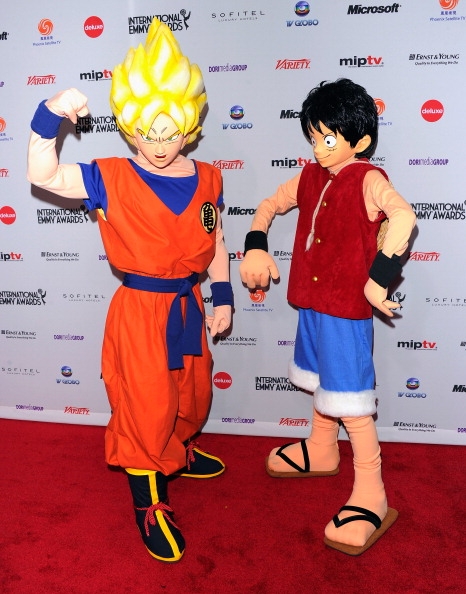 The latest "One Piece" chapter 806 spoilers circling the Internet hints that a massive, mythical Zoan is the one wreaking havoc in the island of Zou, according to Movie News Guide.
Not only are their homes in danger, but the Mink Tribe themselves are tradable commodity, acording to sources. The Zou Island natives could actually be endangered creatures hunted down for their hide, thus the name, "mink."
Chapter 807 saw Luffy and his crew finally catching up to the locals: agile, hare-like, humanoid creatures. Because of their appearance, they are assumed to be a slave race, not just for the Celestial Dragons, but also to humans and whoever can afford them, according to Manga Helpers.
As for the creature roaming around the island and spreading destruction, he is rumored to be "Jack," a name that has appeared on several instances before, including the Dressrosa incident, and the aftermath of Luffy's fight with Doflamingo, as compiled by Movie News Guide.
With the damage and the prints left by the unknown culprit, "Jack" is rumored to be a Zoan, a mythical, rare type that has yet to appear in the "One Piece" world. If he is indeed a Zoan, this incident could be connected to one of the Four Emperors, Kaidou the Beast, according to Oro Jackson.
Kaidou is said to be building a Zoan army, and that is why he employed Donquixote Doflamingo.
Before "One Piece" chapter 806 came out, it was hinted in the manga that some of Luffy's nakama are in trouble. In chapter 805, some members of the Mink tribe were seen wearing Nami's clothes. Another tribe member volunteered to take them to where their bodies are, so they could be in a death-like state.
Because of the crew's "death," some "One Piece" Chapter 806 spoilers say that Brook could finally be of use. Brook could use his devil fruit to remove the souls from the crewmembers so that they could appear dead, according to a "One Piece" spoilers Reddit thread.
© 2018 Korea Portal, All rights reserved. Do not reproduce without permission.