Lee Min-ho Hinted Doing Great Project While In Military Service? 'City Hunter' Actor, Suzy Bae Rumored To Get Married In Year 2019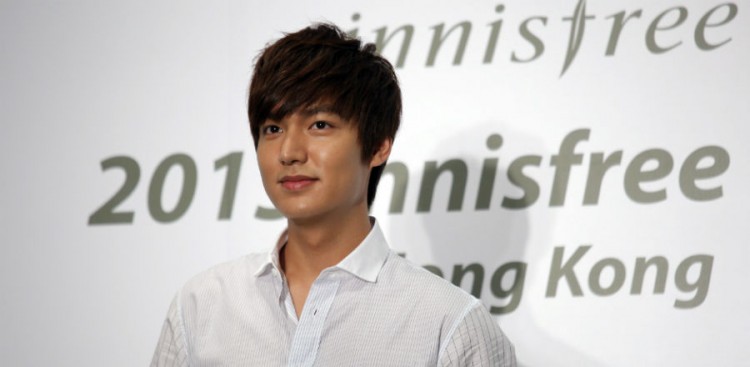 Several fans were devastated when Lee Min-ho finally left the outside world to start his two-year military service. However, the boyfriend of Suzy Bae surely did not leave without something for his fans.
Celebeat reported that Lee Min-ho has expressed his feelings over his military enlistment, which should have happened already in his younger days. While the boyfriend of Suzy Bae admitted that he is sad about it, the "City Hunter" stars has claimed that he does not regret having it later than the usual as he could have missed a lot of opportunities if he did it several years ago.
Lee Min-ho revealed that he would not be able to get involved in the production of "Boys over Flowers" if he decided to have his mandatory two-year military service before. The partner of Suzy Bae has admitted that the series is among the instruments that rose him to fame, adding that it is the best choice he ever had.
Considered as one of the most successful South Korean stars of his generation, Lee Min-ho claimed that he feels the sadness of his fans after it was announced that he has to start his military service this month. However, the beau of Suzy Bae has promised fans that he will keep himself healthy.
What made things interesting is when Lee Min-ho stated that he would do one great project to heal his fans. Because of this, fans cannot help but speculate that the boyfriend of Suzy Bae is still doing a project while in his two-year military service or, perhaps, a sort of documentary. However, Korea Portal would like to emphasize that these are just mere theories that need to be confirmed.
Meanwhile, Korea Portal has previously shared that Lee Min-ho was spotted during his first day of military service at the Gangnam-gu office in Seoul City. There are even claims that the loverboy of Suzy Bae is assigned to do mostly administrative works.
Lee Min-ho and Suzy Bae have yet to comment on the reports claiming that they are going to get married after "The Heirs" actor's military service. Stay tuned to Korea Portal for the latest news and updates about Lee Min-ho and Suzy Bae!
© 2020 Korea Portal, All rights reserved. Do not reproduce without permission.