Lee Min-ho To Stop Military Service For Suzy Bae? 'City Hunter' Actor Reportedly Assigned To Do Administrative Works, Spotted On First Day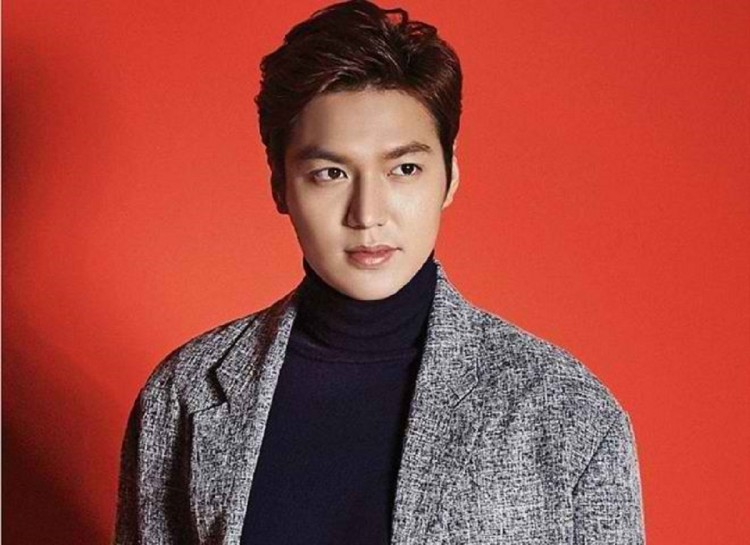 Lee Min-ho has officially left the civilian world as he already started his two-year military service. Now, new reports are claiming that the boyfriend of Suzy Bae will not be leaving his mandatory service earlier than expected, which contradicts the reports claiming otherwise.
Yonhap News reported that Lee Min-ho has already started his mandatory two-tear military service on Friday, May 12, 2017, at the Gangnam-gu office in Seoul City, South Korea. Eyewitnesses have spotted the boyfriend of Suzy Bae wearing a black mask at the social welfare building.
Sporting a gray-colored jacket with a white undershirt and paired with black pants, Lee Min-ho was seen at the military office in the Gangnam-gu, where hundreds of his avid followers were waiting for his arrival. The boyfriend of Suzy Bae has started working at the Suseo Social Welfare Office afterwards.
It remains unclear what would be the nature of Lee Min-ho's service in the military. While some says that he will be having more administrative work. The boyfriend of Suzy Bae will also be undergoing a one month basic training at a military camp.
Lee Min-ho underwent a strict physical examination before he was dispersed into a public service work. To recall, the beau of Suzy Bae has suffered from injuries in 2006 and 2011 due to car accidents.
Meanwhile, National Multimedia has debunked the claims that Lee Min-ho will not be completing his two-year military service for Suzy Bae. Rumors have it that the "Legend of the Blue Sea" actor will not complete his work so he could get reunited with the "Dream High" actress.
"That's impossible," an official of the MYM Entertainment has said of the rumors claiming Lee Min-ho would not complete his work in the military for Suzy Bae. "(Lee) is to follow the instructions of an official from the Military Manpower Administration and be informed of his work site. It's impossible that he can get away early on the first day."
There have been claims saying that both Lee Min-ho and Suzy Bae are afraid that their relationship will be affected by his military service for two years. However, neither of the "City Hunter" actor nor the "Big" actress has confirmed that these speculations are true. Stay tuned to Korea Portal for the latest news and updates about Lee Min-ho and Suzy Bae!
© 2020 Korea Portal, All rights reserved. Do not reproduce without permission.