iPad Pro 2 & Siri Speaker Predicted To Unveil Together In WWDC 2017 Event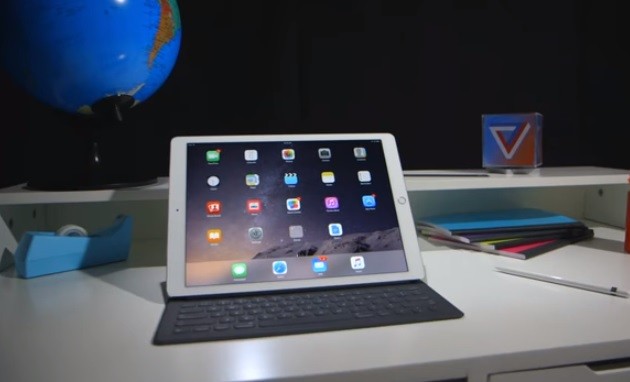 The Worldwide Developer Conference or WWDC 2017 is coming next month and one of the most anticipated hardware is the iPad Pro 2. According to the report, the latest model, the 9.7-inch iPad Pro is getting a revamped version to a new 10.5-inch iPad Pro 2.
These past months, it has been rumored about the new iPad Pro 2 arriving in WWDC 2017 event, but it was solidified by the latest predictions by the KGI Securities analyst Ming-Chi Kou. As Kou's prediction, the revamped device will have bigger screen size and thinner bezels. This 10.5in screen would place it squarely in the middle of the current range, which is expected to improve the user experience and help gain traction in the corporate or commercial sectors, says Kou.
This revamped 10.5-inch iPad Pro 2 is one of the speculated range of iPad Pro 2 devices, including the 12.9 and 9.7 models. Of course, internal specs are expected to update, like a powerful processor, better GPU hardware, bigger RAM and improved battery performance.
Along with these 9.7, 10.5, and 12.9 iPad Pro 2 models, the company's new Siri Speaker might also be released during the WWDC 2017 event. It's long been rumored that the Apple is working on a competitor to Amazon's Echo and Google Home in the form of the new Siri Speaker. While the upcoming event has been a software-only event in recent years, it appears that might change with this year's keynote and Siri Speaker.
Apple has been reported developing a standalone Siri device since last year. As reported by the 9to5 Mac, expectations and details regarding to this new speaker have changed as time has progressed. For instance, it was previously reported that the Apple TV would be the center point of Siri Speaker, but more recent reports have pegged the device as a truly standalone hardware product. For now, Apple hasn't yet confirmed all these iPad Pro 2 and Siri Speaker speculations and the final answer to our questions will be unveiled during the event.
© 2023 Korea Portal, All rights reserved. Do not reproduce without permission.