'Running Man' Update: Ramps Up Global Missions: Song Ji Hyo, Other Cast Members To Complete Russia, Mongolia Challenges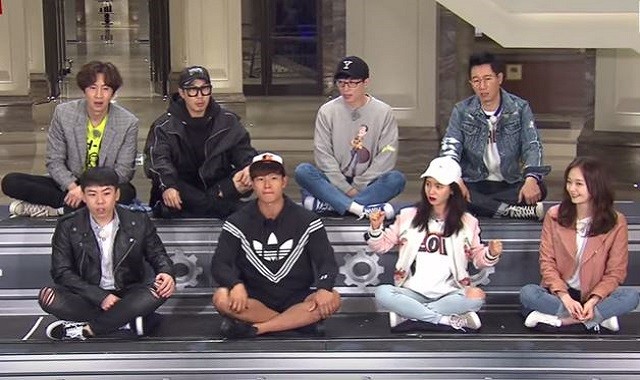 Avid "Running Man" fans in Russia and Mongolia may soon have the chance to see the said SBS show's cast members in person. Song Ji Hyo, Lee Kwang Soo, Haha, Yoo Jae Suk, Kim Jong Kook, Ji Suk Jin, Jun So Min and Yang Se Chan are set to embark on another set of global missions in the said countries.
Recent episodes of SBS' long-running variety program "Running Man" showed its cast members visiting interesting locations such as South Korea's Jeju, Taiwan, and Thailand. Part of the show's new format that was introduced when Jun So Min and Yang Se Chan joined the series, it appears that the production team is set to continue featuring the said worldwide challenges.
A representative from the SBS program told Korean news outlet Xports News that the "Running Man" staff added two new countries to the global mission's location list. Song Ji Hyo, Lee Kwang Soo, Haha, Yoo Jae Suk, Kim Jong Kook, Ji Suk Jin and the show's two new cast members will be divided into two teams with one group heading to Mongolia and the other to Russia.
The "Running Man" cast and crew members are also looking at traveling to the said two countries either on May 14 or May 15, according to the said representative. However, the groupings between Song Ji Hyo and her fellow cast members is still unclear.
In other news, "Running Man" is under fire for featuring an inappropriate scene in one of its earlier episodes. Aired on April 2, the said episode showed Song Ji Hyo's castmate Haha grabbing a sensitive part of Choi Min Yong's body while the two were playing a game together. Despite the production team blurring out the part where Haha grabbed the actor's crotch, the Korea Communications Standards Commission included the SBS show on its list of programs to be reviewed for showing inappropriate content, All Kpop reported.
"Running Man" airs every Sunday on SBS. Watch a teaser clip for the show's next episode below:
© 2023 Korea Portal, All rights reserved. Do not reproduce without permission.