Cloud Of Gas Discovered In Space Is Twice Larger Than The Milky Way Galaxy
by
Mudit
/ May 07, 2017 07:35 PM EDT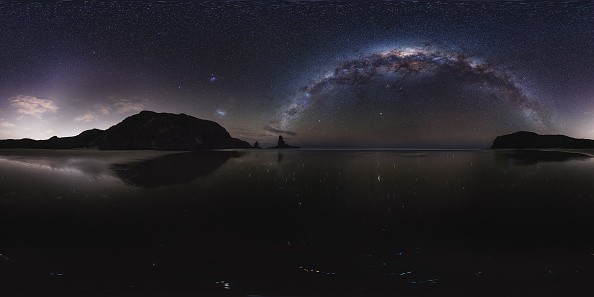 May 7th, 2017: A giant wave of gas was recently discovered by scientists in the Perseus Galaxy. This giant cloud of gas is over 200 million light years away, and scientists might actually know what caused it. The giant cloud of gas is 2x larger than our own Milky way galaxy.
Scientists believe the Perseus galaxy to have been grazed by a small Galaxy Cluster. This small graze must have caused a massive amount of gasses in the Perseus Galaxy to slosh around.
If the Galaxy is a lake and the Galaxy Cluster is a stone, then the giant cloud of gas found near the Perseus galaxy is a ripple 200,000 light years across created when the stone was dropped in the lake.
Scientists have decided to name this area of the Perseus Galaxy as "Bay". Radio observations made by Karl G Jansky Very Large Array in New Mexico showed that no emissions were coming from the Giant Cloud of Gas. This rules out the possibility of a black hole in the area.
Using this information, and the information provided by the Chandrayan, scientists were able to get 10.4 days of high-resolution data and 5.8 days of wide-field observations. They were also able to create a software that could run these simulations which led to the theory of a galaxy cluster grazing the Perseus Galaxy.
This infographic will help you better understand the details of the Giant Cloud of Gas and it also shows what the wave looks like. To learn more, visit NASA's official website
© 2019 Korea Portal, All rights reserved. Do not reproduce without permission.