'Running Man' Star Kim Jong Kook Receives Backlash From 'Tall Women' Comment, Sparks Netizen Debate Over Alleged Sexist Statement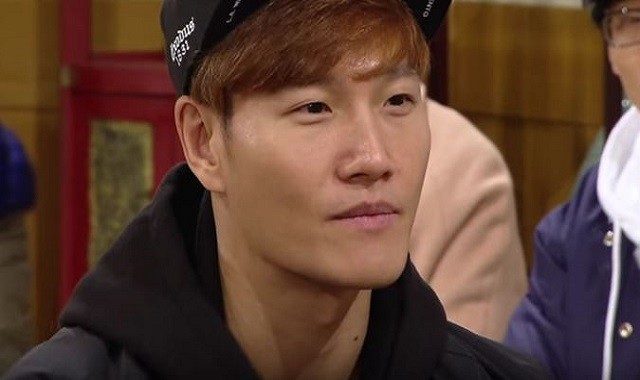 The recent episode of "Running Man" gave viewers a glimpse at the physical attributes of Kim Jong Kook's ideal woman. However, the South Korean musician's "tall women" comment offended several netizens who claimed that it was a sexist remark.
"Running Man" viewers were surprised when Kim Jong Kook shared his opinion over the attractiveness of short ladies versus tall women. Aired on April 30, Sunday, the said cast member mentioned how men would usually prefer to date women who were not tall. The statement was made in response to guest star Sistar's Hyorin comment where she lamented over her short height.
Kim Jong Kook explained that he personally would want to date someone whose height is similar to Sistar's Hyorin. The "Running Man" cast member went on to indicate that he does not consider a lady with a tall stature as a "woman."
Given the Turbo alum's comments, several "Running Man" viewers expressed their disappointment over Kim Jong Kook's statements. Describing the comment as sexist and discriminatory, netizens slammed the singer for his insensitive remarks, All Kpop reported.
However, several netizens also conveyed support for the "Running Man" cast member. Defending the musician online, supporters explained how the singer only shared his personal preference and ideal type without any intention to degrade tall women. Some netizens even highlighted that it must be difficult for celebrities such as Kim Jong Kook at having to deal with "trivial" matters such as a misconstrued statement.
In other news, Kim Jong Kook's fellow "Running Man" cast members Song Ji Hyo, Haha and Yang Se Chan were sent on a foodie mission in Taiwan in the same episode. Part of the show's global challenge, the said three cast members were tasked to consume some of Taiwan's famous local delicacies such as stinky tofu and duck blood.
Song Ji Hyo impressed her teammates when she took a bite of the duck blood dish and even slurped some of the stinky tofu soup, Soompi reported. However, the "Running Man" ace balked after eating a piece of the stinky tofu given its pungent smell.
"Running Man" airs every Sunday on SBS. Watch a clip of Song Ji Hyo and her team's foodie challenge:
© 2023 Korea Portal, All rights reserved. Do not reproduce without permission.