'Chicago Typewriter' Episode 5 Spoilers, Where To Watch Online: Jin Oh Acts As Catalyst In Se Joo, Seol Romance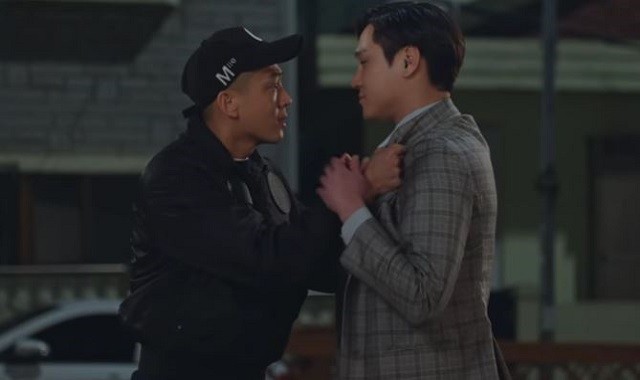 Relationships will start to change between beloved characters of tvN's new fantasy drama. Latest spoiler news for "Chicago Typewriter" episode 5 teased of the growing closeness between Se Joo (Yoo Ah In) and Seol (Im Soo Jung) with Jin Oh (Go Kyung Pyo) playing a critical role in the two characters' romance.
"Chicago Typewriter" episode 5 will feature more interactions between Se Joo and Seol. In the preview clip for the upcoming episode released by tvN, Se Joo and Seol will enjoy a day doing what couples would do during dates. Loitering around the city and playing arcade games, he will even assist Seol in mastering a shooting game but the moment will turn romantic given Se Joo's accidental embrace as he helps the former vet aim the toy rifle properly.
Seol will also start to wonder about her past life in "Chicago Typewriter" episode 5. A scene in the said preview clip showed the female protagonist carefully looking at the pocket watch and thinking that she might have done something bad during her past life such as betraying her country.
Se Joo will take a bold step to address the speculations about him using a ghost writer to pen his work. The novelist will hold a press conference in "Chicago Typewriter" episode 5 with Jin Oh at his side. It appears that Se Joo will decide to let go of Jin Oh's services although the said ghostwriter seems saddened at the thought that he is no longer needed. A clip in the said teaser video showed Jin Oh with a devastated look on his face as he silently implored Se Joo to continue writing so that he could live.
Meanwhile, Jin Oh's presence will push Se Joo to take a look at his growing feelings for Seol. A staff member from the said tvN drama told OSEN that the mysterious character will serve as the catalyst for jumpstarting Se Joo's romantic relationship with Seol. Watch "Chicago Typewriter" episode 5 online through Viki, here.
In other news, "Chicago Typewriter" debuted at the Top 3 list of popular TV shows for the period of April 3 until April 9. The said tvN series nabbed the third spot on the Content Power Index (CPI) with 235.6 points, according to data from entertainment company CJ E&M and Nielsen Korea, as cited by Korea Herald. At first place is "Produce 101" Season 2, followed by the reality show "Youn's Restaurant" with CPI scores of 265.7 points and 242.9 points, respectively.
"Chicago Typewriter" episode 5 will air on April 21 on tvN. Watch the teaser clip below:
© 2018 Korea Portal, All rights reserved. Do not reproduce without permission.