South Korean Boyband WINNER Reveals Qualities of Ideal Woman, Including A Big Appetite, Love for Music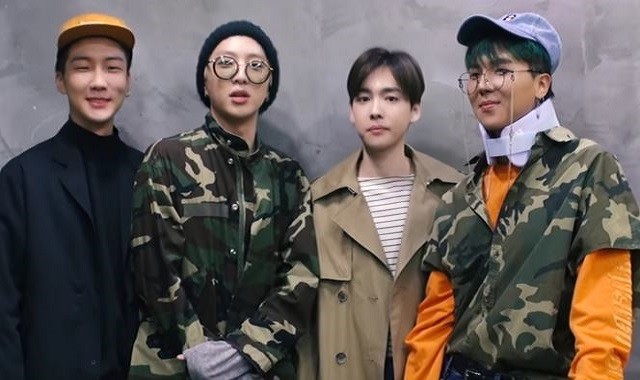 Korean boyband WINNER recently opened up about the qualities they are looking for in women. The group made a special appearance on "Lee Hong Ki's Kiss the Radio" or "Hongkira" for KBS radio last week.
When Lee Hong Ki asked the question to WINNER, Lee Seung Hoon was the first to open up about liking a woman who can take care of him and who is in a healthy state herself. He also likes a woman who knows how to care for herself by working out and exercising. "I realized that I like a woman who carries a band aid in her purse. It's actually not common to find a person who carries a band aid with them. I tend to hurt myself easily and my heart pounded when a staff member took care of me," he quipped.
As for WINNER member Kim Jin Woo, he said he prefers a woman to have similar qualities as him. Moreover, he admitted that he always finds pretty women appealing. "I'm always the same. I like someone who's similar to me. Honestly, I like pretty girls," he revealed.
On the other hand, independence and a strong personality will win the heart of WINNER member Song Min ho. "I like someone who eats well without being picky," he said, while adding: "I like a person who takes good care of themselves."
Being in the music industry, Kang Seung Yoon prefers to date a woman who loves music, especially someone who appreciates WINNER's songs. "It's the one who walks by with earphones on and has 'Really Really' playing," he said as an example.
According to Billboard, this year has brought on changes to WINNER in a way that Nam Taeh Yun has exited the group, making them a four-member boyband. They also released the single album "Fate Number For" that highlights their music and their journey as a foursome. The chill house track "Really Really" was recently released on April 4. Meanwhile, their single "Fool" took on a darker approach, in contrast to the pleasant ambiance featured in the "Really Really" video.
© 2018 Korea Portal, All rights reserved. Do not reproduce without permission.