Eunjin From DIA Rushed To Hospital Due To Breathing Problems During Her Performance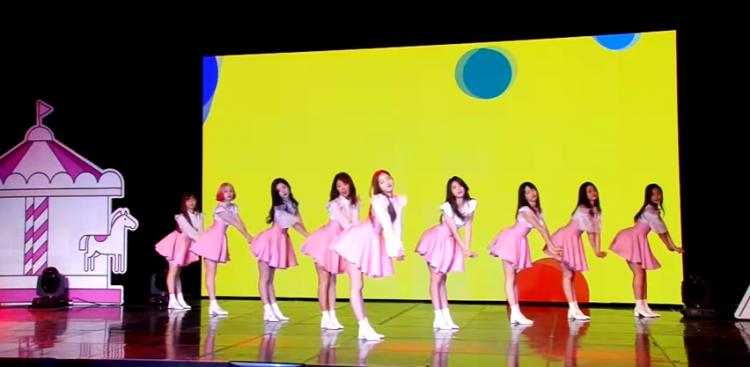 DIA held a comeback showcase when Eunjin disappeared from the stage. Before the incident happened, she had difficulty doing her choreography and routine as her other members danced and sang. Fans noticed that she was having trouble. After that, she stopped and was rushed immediately to the hospital to avoid making the problem worse. She had difficulty in breathing.
The MCs of the event, Kim Kwang Soo and Shannon, immediately told the fans the reason why and this is why: DIA's Eunjin took a cold medicine on an empty stomach, which is a bad habit that people should avoid. Any medicines that are taken with an empty stomach will have adverse effect on the body. Thus, Eunjin suffered the consequence of her actions. She had difficulty in breathing and was rushed to the hospital for treatment.
Busy schedules took a toll on her
As a K-Pop idol group and a member of it, one must sacrifice to please fans and grant their wishes. Busy schedules and events had taken a toll on Eunjin. The members of DIA apologized to fans because of the unexpected happening. Fortunately, Eunjin's status is already okay as of now. According to Koreaboo's update, she was recently released from the hospital and will resume her activities once again.
As a shocker, this is indeed a great lesson that one must take care of their body. Moreover, DIA's Eunjin learned that she will never take any medicine unless she eats first. Their newest album YOLO was the focus of the event. All of the members of DIA are tired, but then again, this is one opportunity that they cannot miss, especially for their awaiting fans. The video can be viewed below presenting their song entitled "Will You Go Out With Me":
© 2018 Korea Portal, All rights reserved. Do not reproduce without permission.