2PM's Taecyeon Joins Upcoming OCN Drama 'Save Me' With 'Hwarang' Actress Seo Ye Ji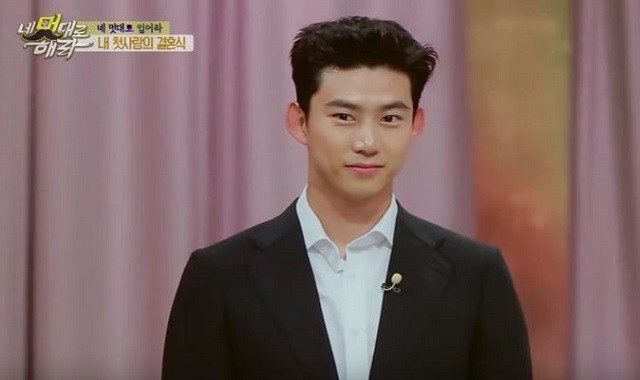 Another South Korean web cartoon will soon get a TV series adaptation given OCN's upcoming new drama "Save Me." Avid Kdrama lovers can look forward to the said drama's plot, as well as it cast members that include 2PM's Taecyeon, "Hwarang" actress Seo Ye Ji and more.
OCN is set to bring to life the South Korean webtoon series "Sesang Bakeuro" or "Out of this World" through the upcoming suspense drama tentatively titled "Save Me." 2PM's Taecyeon will play the lead role Sang Hwan, alongside "Hwarang" star Seo Ye Ji who will portray Sang Mi, Soompi reported.
"Save Me" tells the story of the young woman Sang Mi who moves from Seoul to Muji and becomes involved in a dangerous religious cult. After a yet to be disclosed incident forces Sang Mi to call for help, four unemployed young men, including 2PM's Taecyeon's Sang Hwan, will respond to her pleas.
Described as a bright young man, 2PM's Taecyeon's character in "Save Me" is the son of Muji's governor. Despite trying to help Sang Mi, the incident will leave Sang Hwan with the realization of his weakness in responding to such scenarios. The two will then reunite after three years with Sang Hwan adamant to get Sang Mi out from the dangerous cult.
Apart from the Kpop idol, other celebrities who joined "Save Me" includes "Master" actor Woo Do Hwan who will portray one of Sang Hwan's unemployed friends Dong Chul. 2PM's Taecyeon will also act alongside veteran South Korean actor Jo Sung Ha. "The K2" actor will play the villainous leader of the religious group.
Production activities for "Save Me" is expected to commence in the coming months. Avid viewers can expect to see 2PM's Taecyeon upcoming OCN drama on the small screens when it premieres in the second half of the year.
In other news, the Kpop idol recently shared his thoughts about breaking into the Hollywood drama industry and his impending mandatory military service. In an interview with Yonhap News, 2PM's Taecyeon mentioned that one of his long-term goals was to land a role in a U.S. drama.
The singer also revealed that he already completed all the necessary preparations for his expected Army service in 2017. However, 2PM's Taecyeon stated that he has yet to receive his official military enlistment notice.
© 2023 Korea Portal, All rights reserved. Do not reproduce without permission.