Park Bo Young Reveals Embarrassing 'Strong Woman Do Bong Soon' Dialogue She Changed, Unveils Original Bong Soon Version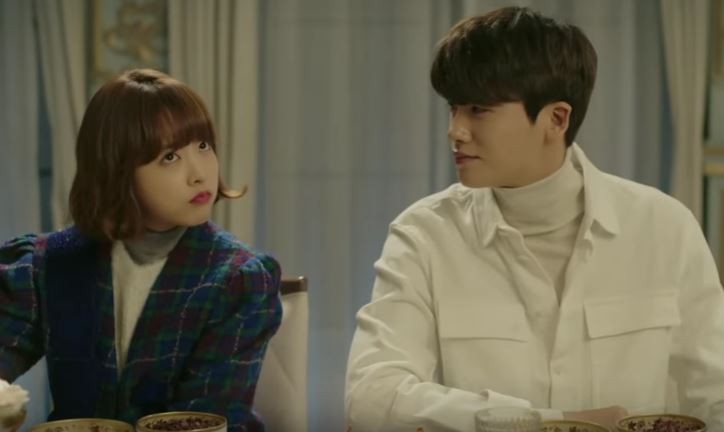 "Strong Woman Do Bong Soon" gave avid Kdrama viewers a chance to witness the cute pairing of Park Bo Young and Park Hyung Sik. The JTBC series also featured a plethora of romantic scenes between the two co-stars, however, it appears that some of the drama writer's script ideas never made it to live television.
Park Bo Young and Park Hyung Sik's onscreen chemistry was identified as one of the reasons why many viewers tuned it to watch "Strong Woman Do Bong Soon." In a recent interview, the actress disclosed the major changes made to her titular character and an interesting detail about one of the sweet scenes that she shared with her Kpop idol co-star where she was supposed to say a cheesy line.
In the said "Strong Woman Do Bong Soon" scene, Park Bo Young's character Bong Soon was originally set to sweetly call Park Hyung Sik's character Min Hyuk "sweetheart." However, given her embarrassment in having to say the said word, she changed it to a cute version of the gaming CEO's name instead, Korean news outlet Herald Corp quoted the actress as saying.
Park Bo Young confessed that she felt apprehensive on whether she could successfully pull off saying such as cheesy dialogue in "Strong Woman Do Bong Soon." She explained that she decided to change it since she personally lacked the cuteness needed to deliver the said word convincingly.
Apart from the dialogue changes, Park Bo Young's involvement in "Strong Woman Do Bong Soon" also pushed the drama's writer to change the actress' character Bong Soon. Initially, the Herculean heroine was supposed to be an intense young lady who has an unpretty face and sports a country accent. However, the writer decided to revise Bong Soon to match the actress' petite form and cute image.
Meanwhile, Park Bo Young also unveiled her favorite line from "Strong Woman Do Bong Soon." In a separate video interview released by JTBC, as cited by Soompi, the actress shared that the emotional scene between Bong Soon and her mother was of one her memorable scenes given the titular heroine's outburst where she asked why her mother treated her unfairly.
"Strong Woman Do Bong Soon" ended its 16-episode run on April 15, Saturday, on JTBC. Watch one of the romantic yet funny moments from the drama below:
© 2018 Korea Portal, All rights reserved. Do not reproduce without permission.