EXO Baekhyun's Sasaeng Fans Massively Interrupted His Live Broadcast
by
Rose
/ Apr 19, 2017 05:11 AM EDT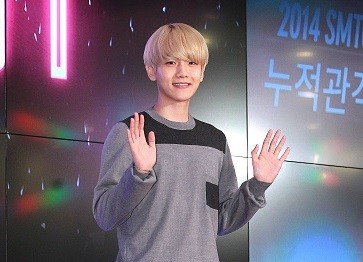 Last April 17, EXO Baekhyun held Naver "V Live" for his fans. This is supposedly part of the idol's comeback preparations where he shared spoilers. While on the broadcast, he constantly got disconnected which he revealed due to of sasaeng fans calls.
According to Allkpop, Baekhyun's fans noticed that he kept on getting disconnected while he was doing the live broadcast the last time. While answering some questions about "Take Me Home" and EXO's comeback, the idol was constantly disrupted by something.
Later on, EXO's Baekhyun also confessed on the middle of the "V Live" that it was because of sasaeng fan calls. He even needed to apologize for it because he cares a lot for those who continues to wait for him on the live video.
"Because someone is calling me. Please stop calling me! I need to broadcast," Beakhyun said to those who calls him. Afterward, the EXO member also shared his frustration with his sasaeng fans which always enables to get his private number.
To help, Baekhyun's fans suggested that he just put his phone on airplane mode. After the idol did the incredible suggestion, the Naver "V Live" went on smoothly. The EXO member now managed to answer several questions from his next hair style, upcoming birthday and more. Notably, he even serenaded everyone with "Take You Home."
In another report by Koreaboo, EXO Baekhyun's another sasaeng incident was highlighted along with his recent live broadcast news. The "Take You Home" singer's fans comments regarding the interruptions were shared.
During Baekhyun brother's wedding last 2013, it was also disrupted by sasaeng fans. These people crashed the event for his autograph and picture. The sanctity and privacy of the celebration were lost due to them.
Meanwhile, EXO-L is already expressing their displeasure with these sasaeng fans. They said that SM Entertainment must do a stricter job to avoid any more problems with this kind of people.
© 2018 Korea Portal, All rights reserved. Do not reproduce without permission.