'The Winds of Winter' Release Date, News & Update: George RR Martin's Book Now On Proofreading Phase? Neil Gaiman Takes Over? [RUMORS]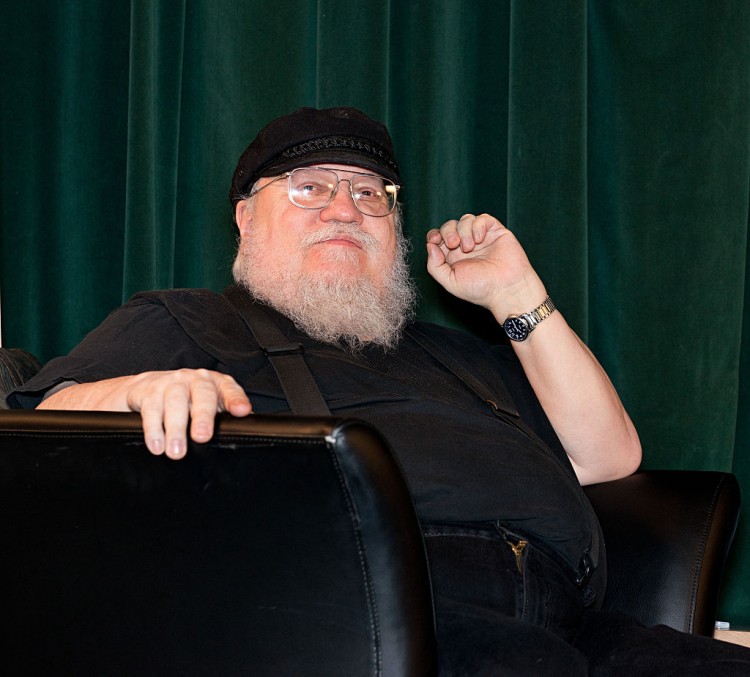 Millions of fans remain uncertain about the real status of "The Winds of Winter" book up to this writing since George RR Martin has been very secretive about it. Now, new rumors are claiming that the New Mexican author has already submitted for proofreading, which explains why he now has a lot of time to do other things.
Speculations have it that George RR Martin has already done writing "The Winds of Winter" book now after he revealed that he has a lot of project at the moment. Poor Primadonna has previously shared that the veteran author has launched a foundation dedicated to hone the skills of young TV and movie producers in Santa Fe, New Mexico last month.
According to reports, George RR Martin is going to be working with a number of Hollywood production companies and a handful of filmmakers in his hometown to discover more talents and improve the skills of his constituents. "The Winds of Winter" author has also expressed that he expect the StageCoach Foundation to improve the already progressive economy of New Mexico.
"So much to do. And the days go by so quickly. I love my work, all my work, all my projects, all my children, but sometimes it seems as if the harder I work, the further behind I get," George RR Martin said in an interview. "Maybe things will calm down soon. But I am not holding my breath," "The Winds of Winter" author went on, Korea Portal previously shared.
Because of this, fans cannot help but wonder if George RR Martin has already finished writing "The Winds of Winter" novel. While some believe that the upcoming sixth book of the "A Song of Ice and Fire" series is going to be delayed again, there are also a few who claim that "The Winds of Winter" is now done and already on its proofreading phase.
There are also rumors saying that George RR Martin has already forwarded the draft to Neil Gaiman, who was reported to help the veteran author to finish "The Winds of Winter." The Guardian has previously claimed that the "American Gods" writer has been spotted several times in New Mexico, hinting that the two award-winning novelists could be working with each other.
While these reports could possibly be true, neither George RR Martin nor Neil Gaiman has confirmed anything as of yet. Hence, fans should take everything with a grain of salt until it has been proven true and correct. Stay tuned to Korea Portal for the latest news and updates about "The Winds of Winter."
© 2018 Korea Portal, All rights reserved. Do not reproduce without permission.