Prince Harry Update: Famous Royal Reveals His Ways of Coping Emotionally 20 Years After Princess Diana's Death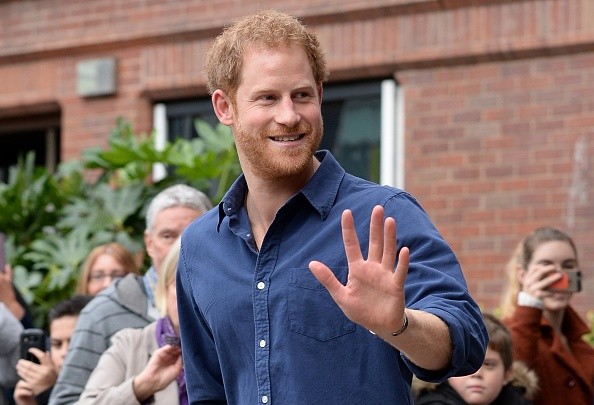 Prince Harry has opened up about his personal struggles since his mother, Princess Diana, died 20 years ago. While the world has come to know the royal as an active supporter of increasing mental health awareness, particularly with his Heads Together campaign, he seldom shares how his mother's death has affected him.
As he went on Bryony Gordon's Mad World, Prince Harry shared his sentiments over his experience coping with Princess Diana's death since he was 12 years old. According to E! Online, he only recently acknowledged the fact that he has been refusing to face these mental and emotional struggles for the past years.
According to the 32-year-old royal, he would turn his back to his emotions so he can move forward with the tragic experience. "My way of dealing with it was sticking my head in the sand and refusing to ever think about my mom because why would that help. It's only going to make you sad. It's never going to bring her back," Prince Harry said.
On the other hand, Prince William's younger brother spent much of his teenage years going through his late twenties pretending that things were fine. While he described himself as a "typical" individual growing up, he now realizes the adverse effects of turning away from his emotions.
"I can safely say that losing my mom at the age of 12 and therefore shutting down all of my emotions for the last 20 years has had a quite serious effect on not only my personal life but also my work as well," Prince Harry revealed.
Three years ago, his brother, other family members and the people around him began to remind him that he needed to deal with his personal struggles. Finally, he began with a few conversations and was surprised that all distress and loneliness came out, referring to these as "a lot of stuff."
Prince Harry said he began coping with his mental and emotional health when he was 28. When he turned 30, he felt better as he had established a tighter grip on himself and had become more comfortable in speaking with others who had to undergo similar circumstances.
"It's a fascinating process," Prince Harry said. "It's all part of a conversation, being able to talk to a parent or stranger or sibling or colleague." Now, Prince Charles' younger son is focusing on therapy and professional advice for mental health awareness. More importantly, he admitted that it is not the advice he needs; rather, he needs people to listen to him.
Aside from therapy, Prince Harry has also taken on exercise, including running and boxing, to cope with his grief. The royal finally overcame these difficulties by helping others and taking an active role in supporting mental health as well as mental fitness.
"What my mother believed in is if the fact that you are in a position of privilege or a position of responsibility and if you can put your name to something that you genuinely believe in…then you can smash any stigma you want," Prince Harry added.
© 2018 Korea Portal, All rights reserved. Do not reproduce without permission.