Lee Min-ho, Suzy Bae Appearing In Choi Jun Hyuk's 'Tunnel'? 'City Hunter' Actor, 'Big' Actress' Breakup Caused By Song Hye Kyo? [RUMORS]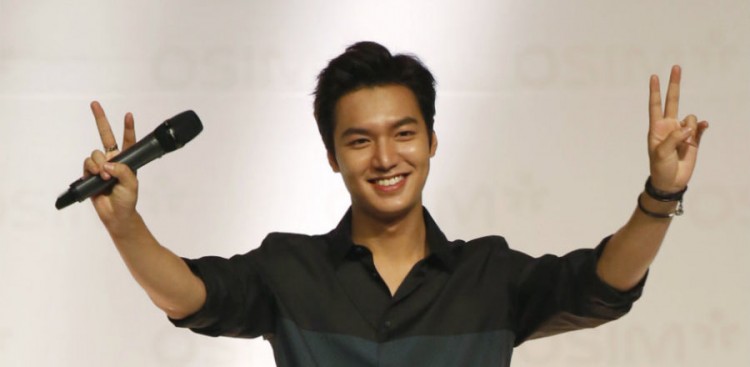 Lee Min-ho and Suzy Bae have become a favorite topic in the Kpop world due to their very enigmatic type of relationship. Now, new reports are claiming that the "Legend of the Blue Sea" actor and the "Dream High" actress are very likely to appear in the upcoming drama series lead by Choi Jin Hyuk called "Tunnel."
Soompi reported that Lee Min-ho has recently showed his support to Choi Jin Hyuk, who is considered as one of the closest pals of Suzy Bae's boyfriend. Accoring to the news outlet, the lead star of the "City Hunter" drama series has reportedly shown his support to his very good friend by sending a large food cart on the set of the "Tunnel" in Ilsan.
Photos of Choi Jin Hyuk holding a banner containing a large image of Suzy Bae's boyfriend, Lee Min-ho, have been spreading like wildfire online lately. "Because of hallyu star Lee Min Ho's gift, all the staff members were able to happily eat a delicious dinner. Plus, the atmosphere on set became noticeably brighter because of his surprise gift," an unnamed source from the "Tunnel" crew has revealed.
Because of this, fans cannot help but speculate that Lee Min-go could possibly make an appearance in the upcoming "Tunnel" show of Choo Jin Hyuk, To recall, the boyfriend of Suzy Bae has previously revealed that he wants to do more project before his military enlistment.
Most fans can recall that Lee Min-ho and Cho Jin Hyuk first worked together in 2013 for "The Heirs" drama series wherein the two heartthrobs played as brothers. Soompi added that the boyfriend of Suzy Bae and his close pal did not stop contacting each other even after the highly-polar show ended.
Meanwhile, Celebeat has previously confirmed that Lee Min-ho and Suzy Bae are still together despite all the claims saying that the two Korean superstars have already split. Rumors have it that the "Boys over Flower" actor and the "Big" actress have decided to breakup due to the former's upcoming military enlistment.
Korea Portal has even previously reported that Lee Min-ho and Suzy Bae have argued because of the possible involvement of Song Hye Kyo in the upcoming "The Heirs 2." However, Poor Primadonna has reported that the couple is now considering to tie the knot very soon. There have been claims saying that the much-anticipated wedding could possibly happen within this year.
While these reports could possibly be true, neither Lee Min-ho nor Suzy Bae has confirmed anything as of yet; thus, fans should take everything with a grain of salt until it has been proven true and correct. Stay tuned to Korea Portal for the latest news and updates about Lee Min-ho and Suzy Bae!
© 2023 Korea Portal, All rights reserved. Do not reproduce without permission.