'Star Wars' Canceled Games Remembered; 'Star Wars 1313' Was Supposed To Be Gritty Featuring A Feared Mandalorian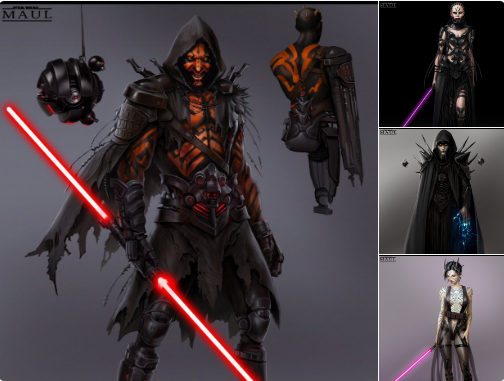 A plethora of "Star Wars" games have been released since the conception of the iconic space opera in 1977. The fandom and its player base are very much acquainted with the fact that there are some titles that failed to make the cut and ultimately canned within the "Star Wars" history vault.
In memory of those "Star Wars" games, a YouTube channel that goes by the moniker GVMERS has compiled some of the notable titles from the galaxy far, far away that were canceled by either the developer or Lucas himself. The compilation even went as far as the Atari era where it unearthed "The Return of the Jedi Ewok Adventure" that showcased a hand gliding ewok helping the Rebel Alliance in destroying the Empire's shield generator, Polygon reported.
The video also featured some of the "Star Wars" titles that were axed in recent years. A good example was the Darth Maul-inspired game dubbed "Battle of the Sith Lords." The title was conceptualized in 2010 and has been in production for a period of time prior to the Disney buyout. Unfortunately, after a year's work, the game was shelved in 2011 due to Lucas Arts' lack of communication with its developer Red Fly Studio, according to Kotaku.
The mouse takeover also incurred another casualty in "Star Wars 1313" that was supposed to have a grittier take on the "Star Wars" mythos as it will feature the galaxy's crime world that was rarely tackled in the film series. Moreover, players were supposed to take control of the feared Mandalorian bounty hunter, Boba Fett.
The two aforementioned games were rumored to be getting their respective reboots, though no official statement was released up to now. Check out the video featuring a compilation of canceled "Star Wars" games and an E3 demo for "Star Wars 1313:"
© 2019 Korea Portal, All rights reserved. Do not reproduce without permission.