South Korean Food Manufacturer Nongshim Opens Bottled Water Plant In China With Targeted Sales Of 237.6 Million Dollars In 2017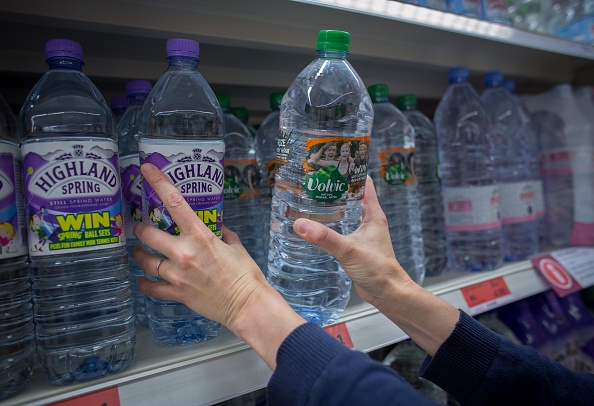 Last year on June 27, Korea Times reported the leading instant noodle maker in South Korea, Nongshim, will venture into its largest investment yet since it was established in 1965, shelling out 200 billion won to open a bottled water plant in China amid increasing competition in bottled water industry in the country.
The bottled water set to open in China will be harvesting water at Mt. Backdu located at the North Korea-China border area and will be packaged under the name Baeksansoo.
"The plant will be the leading facility which will be playing the most important part of the Nongshim's future growth as a food company," noted Nongshim President and CEO Park Joon. "The move is to secure a global competition of water product amid rising competition among global firms to exploit water resources."
Korea Herald also noted on June 20, 2014 that Nongshim's new bottled water plant in China will sit at an 84,000 square-meter lot and will be capable of manufacturing one million tons of bottled water, one year after its target opening date for this year.
Nongshim's existing water factory nearby already reportedly produces 250,000 tons of drinking water every year.
Presently, Nongshim has reportedly celebrated on Oct. 15 the completion of their building located at Yanbian, northeastern China, which will produce bottled drinking waters mainly intended for China's market, with 700,000 of the one million tons of bottles to be distributed within China, noted Korea JoongAng Daily on Sunday.
Nongshim's goal is to reach 270 billion won in sales in China by 2017 and one trillion won by 2025.
China has been the company's target market as it has recently surpassed the U.S. as the largest market for bottled water in terms of volume in 2013.
"Bottled water represents the next growth engine for Nongshim," said head of Nongshim's office in Yanbian, Ahn Myeon Sik.
Nongshim previously has the leading bottled water brand Samdasoo until they sold it to Kwang Dong Pharmaceutical.
Baeksansoo's current market share reached its highest at five percent in 2014, while Samdasoo holds 40 percent.
© 2020 Korea Portal, All rights reserved. Do not reproduce without permission.