BTS Newark Concert Bomb Threat: Bomb Squad Rushed To Prudential Center After Receiving Anonymous Tip
by
Mia L.
/ Mar 27, 2017 11:13 AM EDT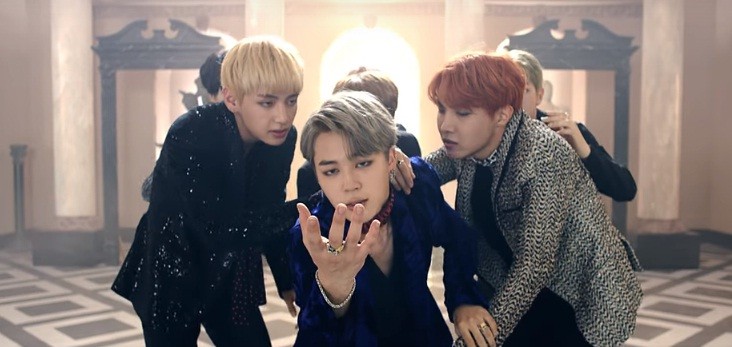 BTS' North American concert was a huge success but it did not go without a hitch. Based on reports, the Essex County Bomb Disposal Unit together with the police paid a visit to the Prudential Center where the Bangtan Boys concert will be held. The said units brought bomb sniffing dogs to the venue after they received reports of a bomb threat. Fortunately, the authorities did not see anything suspicious and it turns out that the report was due to the sales of the official BTS lightsticks called ARMY Bombs.
In a report by Koreaboo, the bomb squad was dispatched to the BTS concert venue at around 1 p.m. ARMYs who lined up early to purchase merchandise took note of the presence of the authorities in the venue. The authorities supposedly received a report of a bomb threat and they had to inspect the area to ensure it is safe. It appears that whoever submitted the report to the police did not know that the A.R.M.Y. BOMB which was for sale at the venue is a light stick.
The BOMB comes with a LED fuse which looks similar to a fuse. The authorities stayed at the venue for about 10 minutes to confirm the report. There were no altercations during the inspection and the report was a false alarm. The Bangtan Boys concert went without a hitch and fans were glad to see BTS perform on stage.
As reported by Allkpop, the incident happened during the fight night of the '2017 BTS Live Trilogy Episode III (Final Chapter): The Wings Tour'. There has been no confirmation on who called the police to report the presence of a bomb during the concert. There are different opinions on social media but most fans are relieved that BTS did not cancel the concert because of a false alarm.

© 2022 Korea Portal, All rights reserved. Do not reproduce without permission.