South Korea Warns National Soccer Teams Ahead Of AFC Match In April; Rain Decreases China's Bid For 2018 World Cup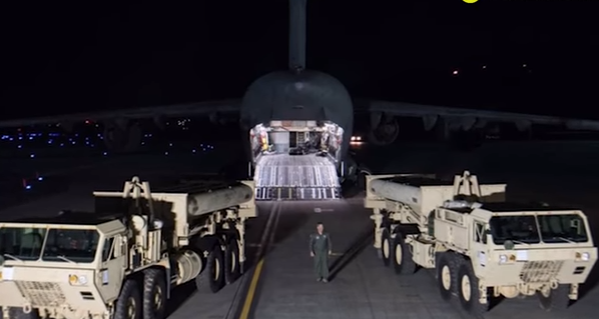 South Korea has warned its national men's and women's soccer teams ahead of the upcoming games in China and North Korea. Seoul has also asked the North to ensure the safety of its players during the qualifying match in Pyongyang next month.
Tension Rises Between North And South Korea
The increasing tensions between the Asian powers have been emphasized as the North Korean leader Kim Jong Un continues to threaten South Korea with its nuclear testing. Aside from this, China and South Korea have also some exchange of tough talk, beginning with Beijing's warning in February. It was about the recent decision of Seoul to host a US missile-defense system as protection against North Korea, which is believed to further hamper the China-South Korea relations.
Meantime, South Korea's Unification Ministry released a statement, citing the importance for North Korea to agree to protect the Seoul players ahead of the upcoming AFCAsian Cup qualifier in Pyongyang. According to reports, the Seoul government needs to approve the team's trip in part given that the countries are still at war with a 1950-1953 conflict. The government has even asked North Korea to provide written assurances of the safety of the South Korean football players, Newsweek reported.
Rain Lessens The Chance Of China Against South Korea's National Soccer Team
The rain in Changsha, Hunan Province seem to cloud the chance of China to prepare against the South Korean national soccer team, as the country aims to restore the nation's pride in the 2018 World Cup qualifier series. According to reports, a defeat would officially end China's bid for the 2018 World Cup.
South Korea, meantime, will be playing without some of the team's key players, which include Son Heung-min of Tottenham Hotspur. Based on reports, the form of midfielders Koo Ja-Cheol and Ki Sung-Yeung are also in question as both are still recovering from injuries.
Incidentally, four of South Korea's 24-man team are now playing for the Chinese Super League sides, although three of them are reportedly trying to find a starting pace in China's top flight. Meanwhile, China is said to be suffering from what is known as "Koreaphobia" for a long time now, as the Chinese national team failed to defeat the Taegeuk Warriors in major competitions, Global Times reported. Watch North Korea's latest missile test fails here:
© 2019 Korea Portal, All rights reserved. Do not reproduce without permission.