T-ara To Release Last Album As A Group This May; Album To Include Meaningful 6 Minute Medley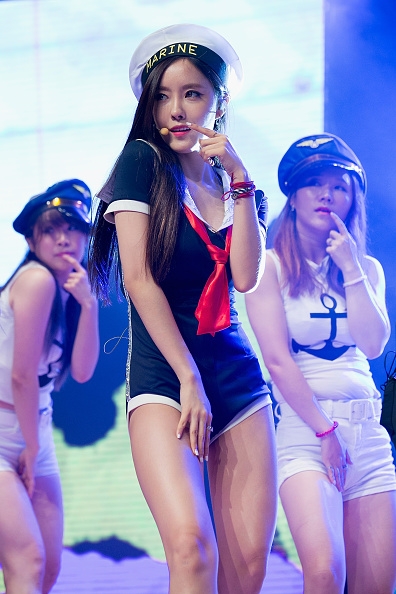 This year has been full of surprise in the Korean pop culture, with bands disbanding and band members going solo. Now a new band has been confirmed to be disbanding, and yes it is none other than the very successful girl group T-ara. Their reign as one of the best girl band in the Korean pop culture is finally ending.
Together with the news of T-ara disbanding is also some good news, because before they plan to go off to their own paths as an artist they will release a whole album that will be their last as a band. This whole album release was confirmed by their talent agency, MBK Entertainment.
"The tracks for T-ara's last announced comeback album as a whole, set to be released in May, are taking shape," according to a statement released by MBK Entertainment. With that said the album will contain six songs and one special number will be a six-minute medley of the group's most successful songs in their entire career.
This six-minute song medley as well the choice of having six songs for the album is a tribute to the six-member girl group. The track will include "Lies," "TTL (Time to Love)," "Bo Beep Bo Beep," "You Drive Me Crazy," "Lovey-Dovey," "Number Nine," "Sugar Free," and "Roly Poly," and many more totalling to a whooping 24 songs in one track. T-ara and MBK Entertainment wants to end the T-ara era revolving around the number six.
T-ara is a six member girl group that includes Boram, Qri, Soyeon, Eunjung, Hyomin and Jiyeon. Their career spanned from 2009 to 2017 as a whole group and was under MBK Entertainment. The year T-ara finally broke through the overcrowded Korean pop culture was in the year 2011 and 2012. But just like other bands that have been together for a long time, the career paths of the members are changing and 2017 will be the last year they will stay as a group.
© 2018 Korea Portal, All rights reserved. Do not reproduce without permission.