Girl's Day News: Hyeri Confirmed To Star In Water 'Monster'; Filming To Begin After Release of Girl's Day Comeback Album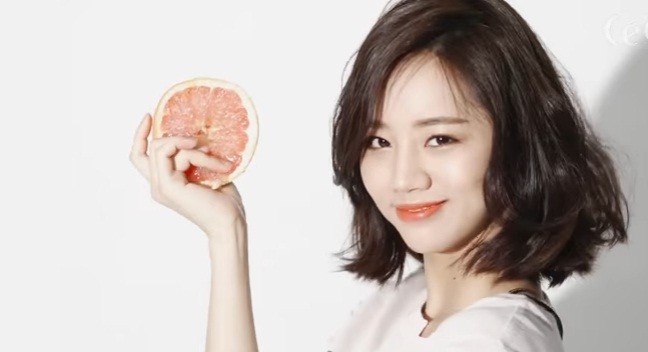 Fans of Girl's Day member Hyeri will definitely have a lot to look forward to this year for their idol. It has been confirmed that she will be starring in her very first movie entitled "Water Monster."
According to a report by All Kpop, the news was confirmed by her management Dream Tea Entertainment. This is a good opportunity for Hyeri to expand her horizons after she has proven herself as a valuable member of Girl's Day.
Based on Dream Entertainment's statement, Hyeri will begin filming the movie after Hyeri completes all her promotion activities for Girl's Day's comeback album Everyday_5 which will be released on March 27.
"Her priority is promotions for the album that will be released on the 27th," Dream Entertainment announced. "She will start filming as soon as album promotions are over."
Teasers have already been released for the upcoming album featuring individual images of Hyeri and Minah. The images seem to be excerpts from their upcoming MVs.
In an interview with Soompi, producer Rhan Jun teased that Daisy, Girl's Day's official fandom will have a lot to look forward to with their new material. He said that he believes that despite the tough competition in the K-pop industry, Everyday_5 has a good chance to become number one.
While they were preparing for the album, the girls have also been quite busy with their individual careers. Yura appeared on the reality show We Got Married while Mina focused on her solo commitments as well. Hyeri's venture into acting will allow her to work with seasoned actors and improve in her craft.
"Water Monster" will be directed by Heo Jong Ho while Hyeri will star opposite Beethoven Virus star Kim Myung Min. The movie has an interesting concept because while it is being marketed as historical drama, it will reportedly feature horror elements.
© 2018 Korea Portal, All rights reserved. Do not reproduce without permission.