B1A4 Band Member Sandeul Shows Hilarious Reaction To Dragon Fruit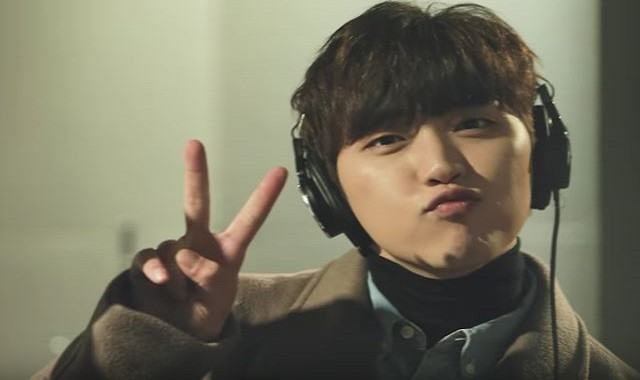 A member of the South Korea boy band B1A4, namely Sandeul, recently celebrated his birthday with a fruity treat. The Kpop idol received his favorite dragon fruit and conveyed his appreciation for the gift in a hilarious way.
B1A4 singer Sandeul celebrated his natal day on March 20, Monday, where he delighted his bandmates with his funny antics. The Kpop idol's hilarious moves started when he discovered a birthday gift that consisted of a styrofoam box filled with dragon fruit.
Sandeul's B1A4 bandmate CNU took to social media to share several clips of the singer's comedic reaction to the gift, Soompi reported. The birthday celebrant showed off some of his dancing moves while techno music played in the background. Sticking his head inside the styrofoam box, he even acted like a hungry fruit monster sniffing his edible treats.
The said Kpop idol also demonstrated his love for dragon fruit by scarfing down several big slices while dancing to the techno beat. Given the funny faces that Sandeul made while eating the fruit, B1A4 band members laughed loudly at the singer's antics. The birthday celebrant ended his hilarious performance by thanking his fans with a thumb's up sign.
Meanwhile, Sandeul and his fellow B1A4 band members capped off a series of concerts where they even met their U.S. fans. Titled "Four Nights," the Kpop group performed in New York on Feb. 15 and Chicago on Feb. 17. The band then traveled to San Francisco and Los Angeles for their Feb. 19 and Feb. 20 shows, respectively.
Prior to the Kpop band's U.S. concert series, B1A4 also held several shows in South Korea where a total of 8,000 fans watched the performances, All Kpop reported. During the said Seoul concert series, named "B1A4 Live Space 2017," the band regaled fans with thrilling performances of their hit songs such as "Too Much," "Stay As You Are," and more.
The finale concert even became special when the audience sang along with B1A4 when they performed "Good Timing." The Seoul concerts were held at the Bluesquare Samsung Card Hall on Feb. 4, Feb. 5, Feb. 11 and Feb. 12.
© 2018 Korea Portal, All rights reserved. Do not reproduce without permission.