Throwback Clip Reveal Nam Joo Hyuk & Ji Soo As Secret 2NE1 Fanboys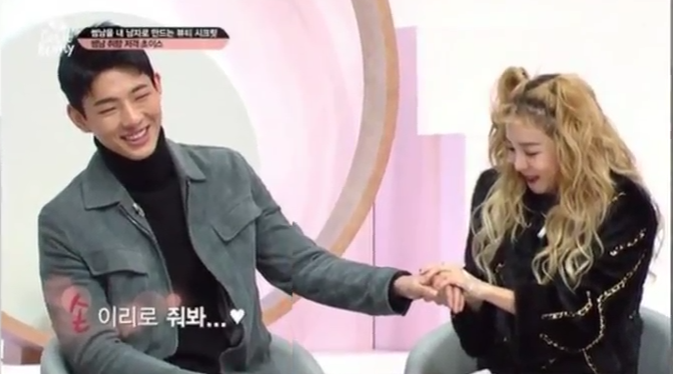 Fans have unearthed a throwback video that proves the best buddies Nam Joo Hyuk and Ji Soo are actually 2NE1 fanboys. Fans recently tweeted a clip of an episode of Celeb Bros wherein the duo visited Haewoondae in Pusan.
Based on the clip, Nam Joo Hyuk and Ji Soo were about to get in the car after a visit to the amusement park. Similar to his character in Weightlifting Fairy Kim Bok Joo, the video showed Joo Hyuk clinging tightly to his friend when the ride became faster.
The Celeb Bros proceeded to choose music for their drive to Pusan where Nam Joo Hyuk picked some classical music that Ji Soo poked fun over. Still, the buddies proved their great banter when they proceeded to mimic playing the piano at the same time like piano virtuosos. Joo Hyuk suddenly told his friend that there was once a psychotic character in a movie who played the piano which was actually his way of teasing Ji Soo who played the piano in one of his movie roles.
When it came time for Ji Soo to pick the music, he chose 2NE1's Lonely and said that 2NE1 and BIG BANG's music were really good. It turns out that both Nam Joo Hyuk and Ji Soo knew the song by heart and proceeded to jam to Lonely as they continued their drive.
It can be recalled that Ji Soo recently appeared as a guest at OnStyle's Get It Beauty where former 2NE1 member Sandara Park was one of the newest MCs. During his guesting, Ji Soo became the subject of the MCs demonstrations of their White Day techniques to get closer to the guys they liked, Soompi reported
Sandara made Ji Soo blush the most when she used her aigoo stare on him. She also demonstrated her lotion application technique on the "Strong Woman Do Bong Soon" star which made him blush even more.
© 2018 Korea Portal, All rights reserved. Do not reproduce without permission.