'Strong Woman Do Bong Soon' Actress Park Bo Young Talks 'Cute-Sy' Role, Park Hyung Sik Reveals Acting Apprehensions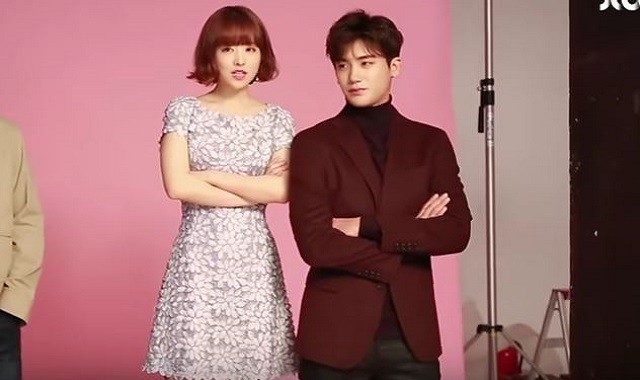 The romantic comedy "Strong Woman Do Bong Soon" marked the first time that Park Bo Young and Kpop idol Park Hyung Sik worked together. Recently, the two South Korean celebrities shared their thoughts about their acting career and the cast members' camaraderie with each other.
"Strong Woman Do Bong Soon" has been gaining positive response from viewers as evidenced by the drama's TV ratings. Many fans also applauded the amazing on-screen chemistry between lead stars Park Hyung Sik and Park Bo Young. However, the Kpop singer was initially worried about his team-up with an experienced actress.
Park Hyung Sik shared some of his apprehensions during the press event for "Strong Woman Do Bong Soon." Held on March 17, Friday, the actor revealed that he felt pressured having to act alongside Park Bo Young who is one of South Korea's talented actresses, Soompi reported. The Kpop idol felt that he lacked the confidence to keep up with his more experienced co-star and create a good connection with her.
However, one of the individuals who helped Park Hyung Sik to let go of his fears was the "Strong Woman Do Bong Soon" director Lee Hyung Min. The filmmaker imparted valuable acting tips, according to the Kpop singer. Moreover, Park Bo Young also made sure that her co-star will feel comfortable around her.
The "Strong Woman Do Bong Soon" actress stated that she tried hard to be friendlier to Park Hyung Sik, as well as to Ji Soo so that they would not feel too stressed about the drama. The strategy was helpful since it helped to bring out the two stars' acting abilities, according to Park Bo Young.
Meanwhile, Park Bo Young revealed her plans to show a different side of herself in future acting projects. She told reporters during the "Strong Woman Do Bong Soon" press event that she may have reached the limit of portraying cute or loveable characters, Korean news outlet EDaily quoted the actress as saying. Despite knowing that it would be a challenge to change her image, she mentioned that she will take her time thinking about her future roles and will choose a project that will mark a departure from her earlier characters.
"Strong Woman Do Bong Soon" airs every Friday and Saturday on JTBC. Watch one of the funny scenes from the drama below:
© 2018 Korea Portal, All rights reserved. Do not reproduce without permission.