'The Originals' Season 4 Spoilers: Showrunner Talks Character Death, Teases Secret Behind Mysterious Sigils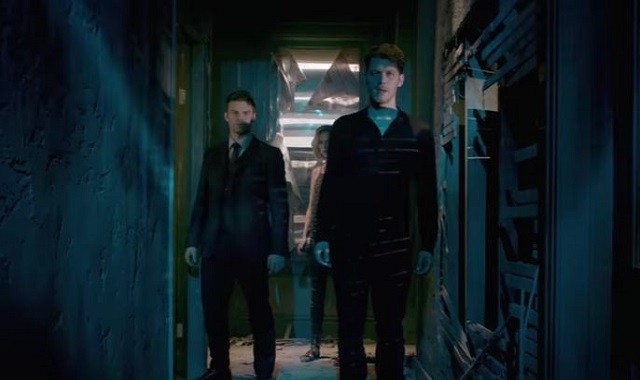 The quest to reunite the Mikaelsons already started in the CW series "The Originals" Season 4. Recently, the series' showrunner shared his thoughts about the struggles that beloved characters have had to endure, as well as some of the difficulties that they will soon encounter.
"The Originals" Season 4 returned to the small screens with an episode that featured a look at Klaus' (Joseph Morgan) life as Marcel's (Charles Michael Davis) chained captive and Hayley's quest (Phoebe Tonkin) to wake the Mikaelson siblings. Titled "Gather Up the Killers," Hayley was able to accomplish her mission although the challenge to free Klaus, as well as the fight to stop a new threat signified by the mysterious sigils has just begun.
The serpent-like symbols that Hope (Summer Fontana) started to draw in "The Originals" Season 4 premiere will play a key role in upcoming episodes. In an interview with TVLine, showrunner Michael Narducci described the said image as an ouroboros or a drawing of a "serpent eating itself."
Hope will also start to dream of the said sigils and the symbols will be a critical element in unlocking the mystery plot of "The Originals" Season 4, according to Narducci. Moreover, he also commented on Klaus and Marcel's tense relationship, including how the said new King may be feeling a little bad about the way that he has been treating Klaus for the past five years.
Some fans might expect Klaus to become revengeful once he is freed, however, his first priority would be his daughter. As shown in "The Originals" Season 4 premiere, Marcel even used Hope as a way to get Klaus to do his bidding. However, the showrunner teased that Klaus might also decide to fight Marcel first before reuniting with his daughter.
Other interesting details that Narducci revealed included confirming Alistair's (Neil Jackson) demise. The said character was killed after he fought Klaus in the premiere episode of "The Originals" Season 4. Alistair will remain dead in the CW series, according to the showrunner.
In other news, the upcoming "The Originals" Season 4 episode 2 will feature the Mikaelson siblings' confrontation with Marcel to rescue Klaus, according to episode spoilers posted on Spoilers Guide. Vincent's (Yusef Gatewood) investigation will lead him to discover something sinister, while Klaus will experience strange after-effects from being stabbed with the Tunde Blade.
"The Originals" Season 4 episode 2 will be released on March 24, Friday. Watch the teaser clip below:
© 2018 Korea Portal, All rights reserved. Do not reproduce without permission.