'Dragon Ball Super' News & Updates: Further Hints That The Grand Priest Is The True Omni-King Bared; Son Goku-Vegeta Rivalry Reignited Anew?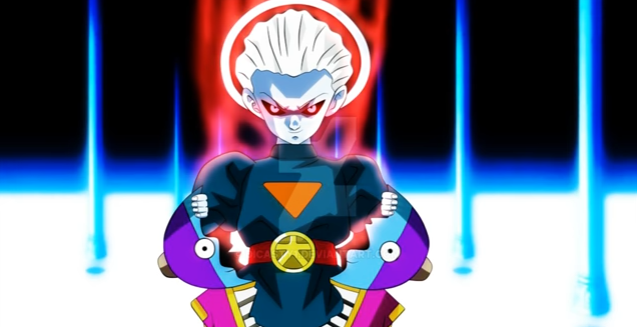 "Dragon Ball Super" fans are still left in the dark as to who will be the Tournament of Power's real villain. However, due to many hints that were discreetly laid out to fans, many have come up to the assumption that the being known as the Grand Priest could be the current arc's true nemesis and the true Omni-King.
Many clues point towards the Grand Priest as the scheming culprit as his true intentions might be revealed later on in the arc. Here are some of the inklings suggesting such fan theory as most of it does make sense.
"Dragon Ball Super's" Universal Survival arc surely is a confusing one with the introduction of another Zen-Oh in previous episodes. Moreover, the recently introduced Omni-King has also tagged along two towering bodyguards making it four in total, according to Droid Report.
The Omni-King was supposed to be an omnipresent and omnipotent being and an additional Zen-Oh has surprised many. In line with this, the timeline where Son Goku got the second Zen-Oh also has another Beerus, Whiz, and basically all of the other gods of destruction that was introduced. However, the only being that remained without a duplicate was the Grand Priest.
Fans might remember that in "Dragon Ball Super" episode 67, Whiz addressed the Grand Priest as his father and putting it in a biblical perspective, a father to an angel is basically God. Such logic puts more foundation on the aforementioned theory.
Episode 85 of "Dragon Ball Super" builds up to be an interesting one as the kaioshins will be participating in the multiversal tournament and all of them will gather up in Universe 11. Moreover, the rules have changed yet anew as an 80-man rumble looms among the eight universes.
Prior to such massive event, it may well seem that the Son Goku-Vegeta rivalry will be reignited in "Dragon Ball Super" episode 83 as the former will urge the latter to join the impending rumble of the elites. Fans are very much aware that the Saiyan prince anticipates the arrival of her daughter Bulla (Bra) and does not want to get involved in a tournament that Son Goku instigated, Comicbook reported.
"Dragon Ball Super" episodes 83 and 85 are slated to air on March 26 and April 9 respectively. In the meantime, watch a video about the show here:
© 2018 Korea Portal, All rights reserved. Do not reproduce without permission.