Samsung Galaxy S8 News, Specs, & Price: Why The Expensive Price Tag?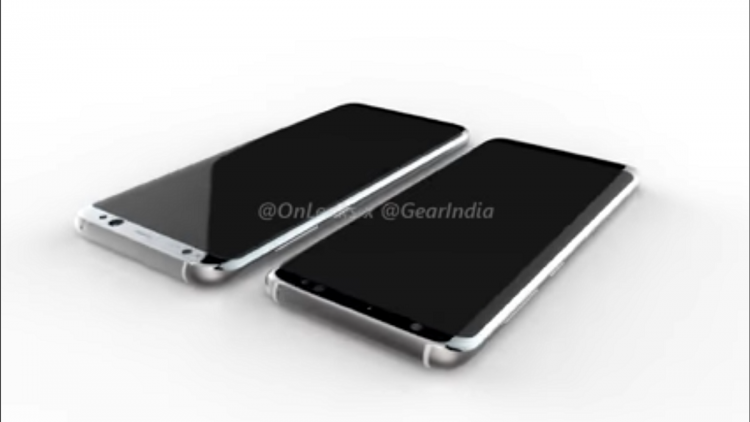 Samsung Galaxy S8 specs and features have already been revealed through numerous leaks online. Based on the most recent reports, the new flagship will be very expensive.
The new Samsung Galaxy S8 has been listed in an online store with an SIM-free pre-order price tag of £799, inclusive of VAT. The listing, which also included specs, features and other details of the handset, is reported to be for the unlocked 64GB capacity onboard storage version in black variant option. Given the listing information, the Samsung Galaxy S8 appears to be very expensive, indeed, although previous reports have indicated the likelihood of a pricey Android flagship in the future.
It should be noted that it is the regular Samsung Galaxy S8 in a 5.8-inch display with the description that confirms being ready for anything thrown at it, and not the bigger Galaxy S8 Plus. Nevertheless, the £800 for the regular model is still considered too expensive, given the fact that there is not much difference in the costs related to the manufacturing of the handset compared to last year's model. Meantime, Apple is expected to release a new iPhone worth over £1000, which is rumored to be the reason for Samsung's price hike, Know Your Mobile reported.
Samsung Galaxy S8, meanwhile, is likely to come with a facial recognition feature that unlocks the phone much easier. According to reports, this new security option may come, aside from the likely iris scanner as well as the regular fingerprint sensor.
Other Samsung Galaxy S8 rumors suggest that the company may have moved the fingerprint sensor to the rear part of the phone. Moreover, reports also claim a faster way of allowing the Samsung face camera to do its function instead of building a new habit, considering that it may take less than 0.01 second to unlock the phone by using the facial recognition feature, CNET reported. Watch Samsung Galaxy S8 Price and Availability Leak here:
© 2018 Korea Portal, All rights reserved. Do not reproduce without permission.