'Deadpool 2' Teaser is Out with Hilarious Butts & Snarky Murder
by
amrin
/ Mar 07, 2017 07:14 AM EST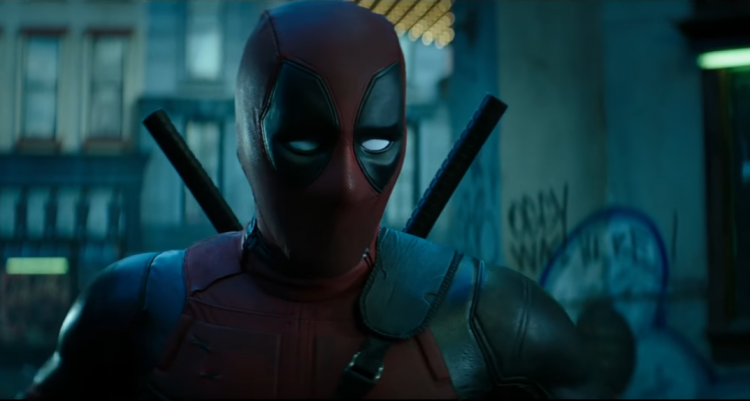 The hilarious superhero is back with its snarky appearance and this time with a cheeky resembles superman. The "Deadpool 2" teaser is just uncaring, super funny and sarcastic. And of course, it even includes the father of Marvel Comic Stan Lee.
The official teaser of "Deadpool 2" begins as Ryan Reynolds as Deadpool noticing a street crime and deciding to prevent it with his superhero style. The intention of the superhero is good, but the only thing that takes too much time is changing his spandex costume. The hero found an old telephone booth to transform him into a superhero. But the booth seems so small that the superhero was not able to fit in it properly. The hilarious thing that grabbed the attraction is the full butt and a phone call.
The most ironical thing that you will find in the "Deadpool 2" teaser is a phone call. It is extremely important to make a phone call before stopping anyone from murder. After taking a long time for transforming into a superhero, Deadpool even received a remarkable comment from Stan Lee about his costume. Well, the superhero took so long to save a life. And what's done is done and what does Deadpool do now? Eat the dead man's ice cream is the hilarious thing at the end. The superhero even asked the dead man that "how do the other guy do it so quickly?"
The "Deadpool 2" teaser reveals an ironical statement at Superman, who of course is a much more traditional comic book character. The movie is going to hit the theaters in 2018 and the promising teaser offers funny and cheeky sights to the viewers. A teaser for the Ryan Reynolds-led sequel to 2016's anti-superhero surprise hit appeared online Friday afternoon, a leaked clip of a preview that is airing in theaters before the new Wolverine movie Logan. You can watch the trailer here.
© 2023 Korea Portal, All rights reserved. Do not reproduce without permission.