President Park Geun-hye Impeachment Might Be Sustained; South Korea Prosecutor Confident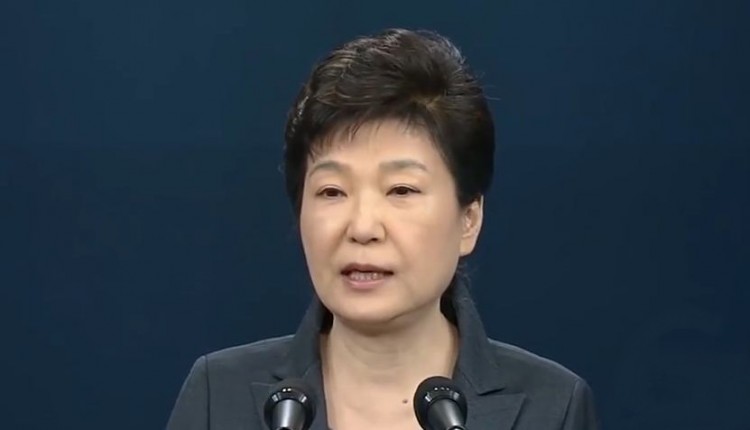 The special prosecutor said on Monday that President Park Geun-hye conspired with a friend in receiving bribes from the Samsung Group in order to ensure Chief Jay Y. Lee's reign in the company. The prosecutor is confident that these findings will pave the way for Park's prosecution when she's removed from office.
The result of the 70-day investigation has directly indicted impeached President Park Geun-hye to a bribery plot that also implicates Samsung. Chief Jay Y. Lee will go on trial for embezzlement and bribery on Thursday while in the middle of a corruption scandal that has made international headlines. The presidential powers of Park have been suspended since the beginning of her impeachment last December as cited by Reuters.
If the Constitutional Court will uphold the impeachment, President Park Geun-hye would become the first democratically elected president in South Korea to be thrown out of office. It will trigger an automatic election in the country and citizens are eagerly awaiting the court's decision which is expected this week. Unless accused of treason, South Korean law does not allow a current president to be prosecuted and no formal charges can be brought against Park until she is removed from office.
State prosecutors will start a new investigation once President Park Geun-hye is out of the presidential office. Special prosecutor Park Young-soo said in a news conference that the culture blacklist case along with the bribery charges against the president have been reassigned to the prosecutors' office.
According to the Standard, the special prosecutor has noted that President Park Geun-hye was influential in blacklisting 9,000 movie industry professionals, authors and artists that have excluded them from government assistance. Regarding the bribery case, Lee has been reported to have pledged 43 billion won in order to gain support from Park for steps that included a merger of two Samsung affiliates.
© 2018 Korea Portal, All rights reserved. Do not reproduce without permission.