Song Ji Hyo Wows 'Running Man' Crew With Her Beauty Despite Messy Appearance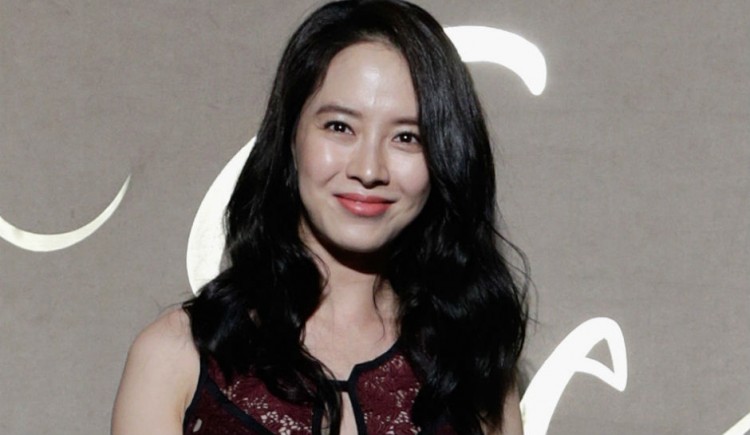 Song Ji Hyo impressed the staff members of the SBS variety program "Running Man" when she appeared with an unflattering hairstyle. The South Korean actress' natural beauty shone through despite having a head full of perm rods.
The latest episode of the long-running SBS show "Running Man" showed viewers a different side of the cast member Song Ji Hyo. Given a side team mission linked helping a crew member move houses, the actress had to endure getting an impromptu curling session at the hair salon to complete a task.
Aired March 5, Song Ji Hyo partnered with Ji Suk Jin to complete a timed mission while inside a local hair salon in Seoul's Mapo district. Tasked to send a specific text message to the show's producing director, the two "Running Man" cast members had to blindly type in the said line with their respective mobile phones underneath the salon gown. However, every wrong send will result in a punishment of having perm rods attached to their hair.
Towards the end of the mission, both Song Ji Hyo and Ji Suk Jin each had nearly 10 curling rods affixed to their hair before they were able to send out the correct text message. Shortly after completing the said task, the two celebrities rushed off with the said rods still on the hair to join their fellow "Running Man" cast members and complete the main mission.
Despite the "This Week, My Wife is Having an Affair" star's messy hairstyle, the SBS show's staff members were awed by the actress' beauty, Korean news outlet OSEN reported. Several production team members were surprised by Song Ji Hyo's appearance and how her pretty face still shone through even with the unflattering perm rods on her head.
Meanwhile, avid viewers of the SBS variety show will soon watch "Running Man" at an earlier timeslot. Showrunners have decided to switch the said program's usual 6:25 p.m. KST Sunday broadcast to a late afternoon release, Soompi reported.
The new "Running Man" schedule will be implemented beginning April. New episodes will then be aired at a 4:50 p.m. KST timeslot every Sunday on SBS.
© 2019 Korea Portal, All rights reserved. Do not reproduce without permission.