High School Life In SouthKorea Almost Causes Students To Commit Suicide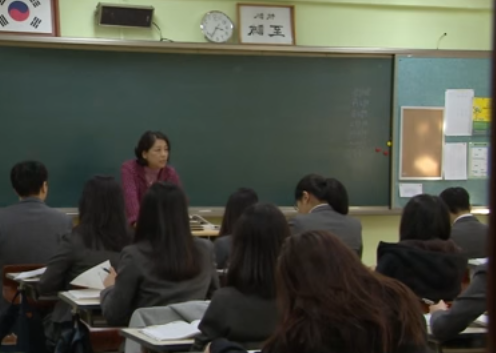 If there's one thing that South Korea is proud of, that would be the youth's academic achievement. This is because every student is expected to sacrifice everything in exchange of achieving a high standard of studying. Although this seems to look good, there are also cons that come along with this. One student even shared about the things behind the commended educational background of South Koreans.

Normally, high school is not that stressful but one Korean student opened up about the life in high school and the pressure it creates. A secondary school student once compared the school's system as hell and even describing the school year as a terrifying experience.
"As soon as the semester starts, school starts to become scary," one student openly expressed high school experience. According to the students, they undergo a "tremendous stress and infinite competition. Even if it is grade 1″.
One student, as Koreaboo reported, even shared that the extra hours spent on studying contributes to their lack of sleep. They barely have 3 hours of rest per night and this all because of homework. The South Korean high school students mentioned about having a lot of homework that they need to study as well. However, if they insist on doing the homework alone and not get at least an hour of sleep, they will fall asleep in the class instead.

Primarily, the reason for such workloads and studying is to achieve a good college education. Because of this, the schooling system in South Korea has horribly become a competition that needs a student to work on their academic excellence.

Therefore, it has become a cause of stress that is too much for a high school student. It comes to the point that one South Korean student has thought about committing suicide just to escape school. In fact, the youth of South Korea has one of the highest suicide rates from across the globe and this has been due to school alone.
© 2018 Korea Portal, All rights reserved. Do not reproduce without permission.