NES Classic Edition Now In Stock, Gaming Console Ready To Ship To EU & US This Week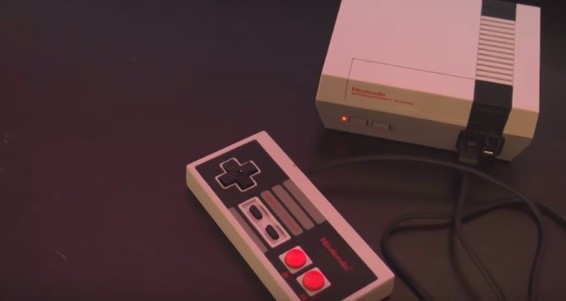 Nintendo NES Classic is finally back on Amazon. The gaming console has been out of stock since last year due to the sheer number of orders for the product. The latest reports suggest that the product is back in Amazon this week and people who are keen on getting their hands on this product should place orders right away. Given these updates, news outlets claiming that production of the NES Classic Mini will stop are definitely false.
Since last year, many people have been trying to find a way to place orders for the NES Classic Mini. Some people are busy making bids on eBay to get their hands on this product which sold out quickly. There is no denying that the classic gaming console still has a lot of fans even if there are newer consoles in the market.
The NES Classic Mini comes with the Nintendo Entertainment system and it has been preloaded with 30 games. These games include the classic Super Mario Bros, Dr. Mario, Mega Man, and Legend of Zelda. The device also comes with an HDMI cable and the classic NES Controller together with an AC adaptor.
As of writing, the products are still in stock in Amazon and although consumers can add the item to cart and place an order right away, the items are scheduled for delivery between March 3 and 20. There are only a few sellers left who have the items on hand since supplies are dwindling fast. Most Amazon sellers for the gaming console accept reservations as the stocks for the NES Classic Mini are due to arrive by March.
Despite the long and agonizing wait, there is no denying that Nintendo's gaming console remains to be popular. Those who want to own the device should start placing an order for the NES Classic Mini before it goes out of stock again.
© 2020 Korea Portal, All rights reserved. Do not reproduce without permission.