NBA Trade Rumors: Boston Celtics Eyeing Carmelo Anthony, Jimmy Butler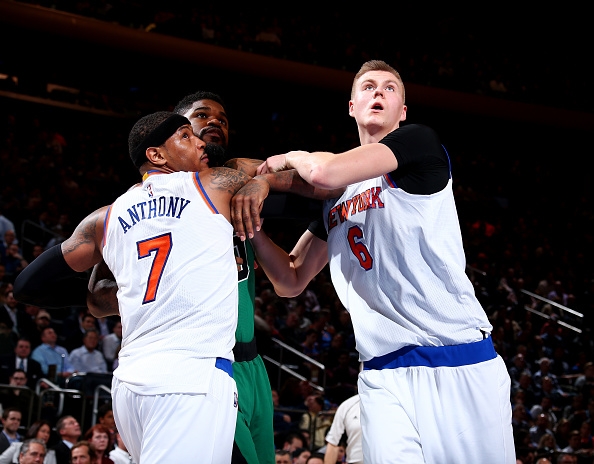 As the deadline comes to an end, NBA trade rumors continue to persist and it seems that Boston Celtics is looking into someone who could fix their team's problem. This person seems to be Carmelo Anthony from Knicks.
Boston remains to be a strong contender and they have a shot to take down the Cavaliers but they need to have someone to make the team stronger.
As noted by analysts, Carmelo Angelo is the perfect choice where skills and price are concerned. While there is no denying that Angelo is a good player, the price would be lower since he has limited options. Plus, Melo and Angelo could be the perfect team to deal a deadly play. This pairing would put less pressure on Thomas and allow the team to deliver a good attack especially when the game goes on the slow down during the fourth quarter. In related news, there are speculations that Knicks are also thinking of trading Derrick Rose.
Aside from the rumors about the Celtics eyeing Angelo, there's also talk that they want someone from Chicago Bulls on their team. Since the 2016y NBA Draft, Celtics wanted to have Jimmy Butler on the team and this possibility looms as the trading deadline comes closer. It seems that both teams have been considering this trade.
"These teams have engaged on the potential of this trade, (but) they have not gotten far down the road on it. There still needs to be some alignment within the Bulls' organization, from ownership to management, that they want to make the decision to enter a full rebuild ... These are two teams that have what the other wants."
The analyst added that Boston has been trying to get ahold of a star player. Needless to say, it remains to be seen if these NBA trade rumors concerning Boston Celtics will come to fruition by Feb. 23.
© 2019 Korea Portal, All rights reserved. Do not reproduce without permission.