Rain And Kim Tae Hee Escape To Italy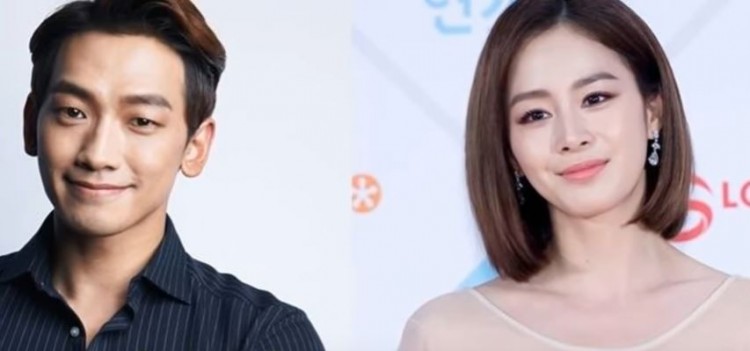 Celebrity newlywed couple Rain and Kim Tae Hee will embark on another romantic travel abroad as they head over to Italy.
The A-list couple's upcoming travel destination will be on the European coast after finishing their latest spree in the Northern America and honeymoon in Southeast Asia.
Indeed, newlyweds Rain and Kim Tae Hee seemed to be on an indefinite honeymoon escapade as they're now confirmed to be heading to Italy for a romantic photo shoot.
According to all K-pop, BAZAAR magazine reported Wednesday that the couple will be heading next to Italy on February 23 and that "the couple will be going for a romantic approach for their photo shoot in Italy."
The 35-year-old pop star and 37-year-old actress were last spotted on the streets of Lost Angeles. California where they reportedly flew over February 6 for personal reasons.
"I saw the Rain and Kim Tae Hee couple on the streets of LA," commented an online user who posted photos of the couple, according to all K-pop. "Rain's face was white and very small. Kim Tae Hee looked like a very pretty caucasian woman. Even though they were darting across the crosswalk, their 3-dimensional visuals stood out."
The personal reasons later revealed itself as no less than an attendance to the 59th Grammy Awards. Rain posted a photo of the invitation ticket with the stage show as the background.
"It was incredible...Someday...#GRAMMYS," wrote the pop star with an accompanying photo of himself looking stylish with a backdrop of the packed awards show.
Rapper-songwriter Tablo and Chinese-Canadian singer-actor Kris Wu also received invitations to the event.
Rain and Kim Tae Hee's vacation started on their honeymoon in Bali January 27 where they stayed six days and five nights.
The couple tied the knot January 19 in a modest wedding at a Catholic church in Seoul.
Kim Tae Hee revealed that they're currently shopping for a newlywed home and staying with Rain's father's family in the meantime.
© 2018 Korea Portal, All rights reserved. Do not reproduce without permission.
Tags:
Rain
,
Kim Tae Hee
,
Rain and Kim Tae Hee
,
Rain and Kim Tae Hee wedding
,
Rain and Kim Tae Hee honeymoon
,
Rain and Kim Tae Hee in LA
,
Rain and Kim Tae Hee in Bali
,
Rain and Kim Tae Hee in Italy
,
Rain and Kim Tae Hee attend the Grammys
,
Rain Kim Tae Hee Marriage
,
Rain Kim Tae Hee Wedding
,
Rain Best Present
,
Kim Tae Hee weding
,
Kim Tae Hee Best Present