'Frozen 2' Release Date, News & Update: Chris Buck Hinted Lesbian Elsa Plot Happening; Sequel Predicted To Premiere In December 2019 [Rumors]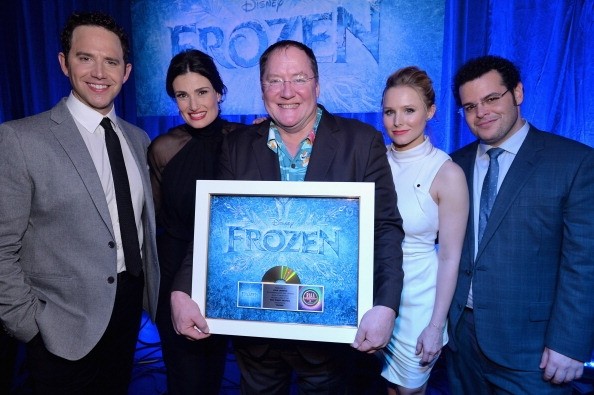 Millions of fans are now excited for the upcoming premiere of the "Frozen 2" movie. Now, new reports are claiming that a co-director of the sequel installment has finally confirmed that a lesbian Elsa will lead the much-awaited film.
Digital Spy shared co-director Christ Buck hinted that a new Elsa is going to appear in the upcoming "Frozen 2" movie. According to the news outlet, the Ice Queen is totally making a comeback along with Anna, Kristoff, and Olaf.
"[In Frozen] she had such a dramatic journey, and at the end, she's just starting to feel like she can open up and have some fun again," Chris Buck has shared to Fandango on what fans should be expecting in the upcoming "Frozen 2" film. "That's what was really good about the short [2015's Frozen Fever] - we could have fun with Elsa. And that personality... you will see in the next one."
It can be recalled that avid fans of the animated movie have been asking Disney to give Elsa a girlfriend in the upcoming "Frozen 2" movie. Followers of the highly-successful film are expressed their desire to see a lesbian Elsa, which is going to be the first LGBT Disney princess in history.
As a matter of fact, even Idina Menzel has expressed her support for the idea of giving Elsa a girlfriend in "Frozen 2" movie. Aside from the lead cast, "Hannah Montana" actress Miley Cyrus has also stated that having a lesbian princess is a wonderful idea.
Pink News, as a matter of fact, has claimed that Elsa is going to fall in love with Tinkerbell, who is also rumored to be joining the "Frozen 2" film. There are also reports saying that Tarzan might appear in the upcoming sequel after discovering that he is the long-lost brother of Elsa and Anna.
Up until now, Disney has not yet released any official update about the upcoming "Frozen 2" film, which is rumored to premiere in December 2019. Stay tuned to Korea Portal for the latest news and updates about the upcoming "Frozen 2" movie!
© 2023 Korea Portal, All rights reserved. Do not reproduce without permission.