Hwayoung Claims Yoo In Na's 'Goblin' Role And Kim Ji Won's 'Descendants of the Sun' Role Were Almost Hers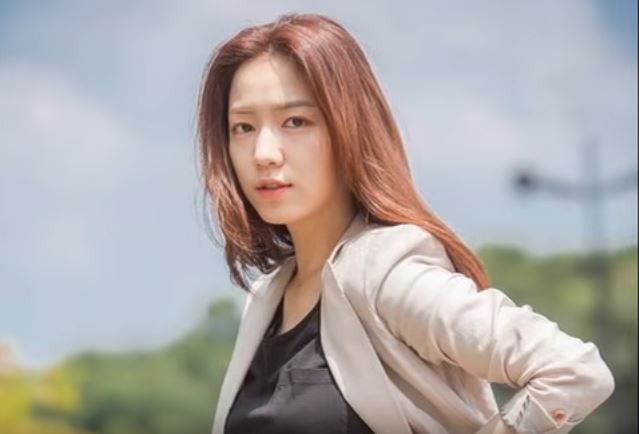 Former T-Ara member Hwayoung claimed she almost played the supporting roles of the two hit series "Goblin" and "Descendants of the Sun."
The 25-year-old rapper-actress revealed she almost got the part of Yoo In Na in "Goblin" as well as Kim JI Won's role in "Descendants of the Sun."
Hwayoung made these revelations Thursday when she appeared as the guest on tvN's "Taxi."
"I auditioned for Kim Ji Won's role in 'Descendants of the Sun' but I didn't make it. I was also in talks with scriptwriter Kim Eun Sook and the director about playing Yoo In Na sunbaenim's role in 'Goblin' but it fell apart at the end because I didn't fit the age range (of the character)," all K-pop quoted Hwayoung as saying.
Yoo In Na played the role of Kim Sun, also known as Sunny, the sister of goblin Kim Shin played by Gong Yoo. Kim Sun was also the reincarnated royal bride of Goryeo King's Wang Yeo and romantic partner of the Grim Reaper played by Lee Dong Wook.
Kim Ji Won was cast in the 2015 series "Descendants of the Sun" for the role of First Lieutenant Yoon Myeong Ju who's madly in love with Sergeant First Class Seo Dae Young a.k.a. Wolf, played by Jin Goo.
The hosts also asked Hwayoung about the controversial bullying issue among the members of girl group T-Ara. Hwayoung allegedly left the group in 2012 because of being severely bullied.
"It's disappointing," she said, according to all K-pop. "When I think about it now, it's something that could easily happen in a group of women. I only worked as a singer, and I didn't know how to behave in society."
She added, "I cried a lot shut up in my room. I also lost a lot of weight."
Hwayoung found herself in hot waters after the episode as T-Ara's former manager and staff members spoke up about the past incident and revealed that Hwayoung was only playing a bully victim.
© 2023 Korea Portal, All rights reserved. Do not reproduce without permission.
Tags:
Hwayoung
,
T-ara
,
T-Ara bullying
,
T-Ara controversy
,
T-Ara's Hwayoung
,
T-Ara bullies Hwayoung
,
T-Ara's former manager
,
T-Ara's former staff member
,
Hwayoung goblin
,
Hwayoung descendants of the sun
,
Yoo In Na goblin
,
Yoo In Na
,
Yoo In Na Kim Sun
,
Yoo In Na Sunny
,
Kim Ji Won
,
Kim JI Won Descendants of the Sun
,
Kim JI Won First Lieutenant Yoon Myeong Ju
,
Descendants of the Sun
,
Goblin