Super Junior's Shindong Bets Lee Seung Gi's Physical Transformation Will Surprise Everyone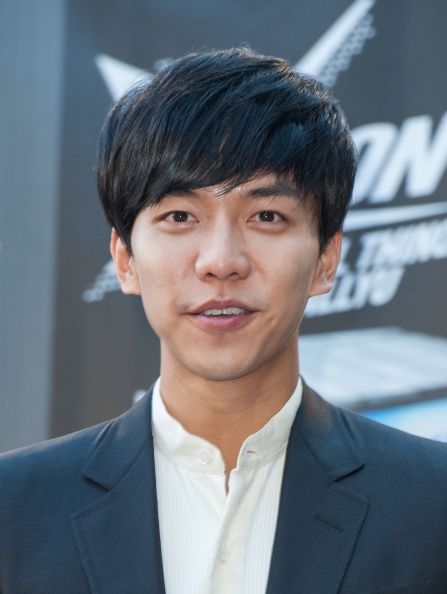 Super Junior's Shindong talked about actor Lee Seung Gi whom he bets will surprise everyone once he returns from the military.
The Super Junior member, who returned to the entertainment industry after his military discharge December 23 last year, revealed Lee Seung Gi's monster-like transformation in the military.
"Lee Seung Gi transformed into a beast once he entered the military," said the 31-year-old idol Tuesday on MBC's "Video Star."
Shindong added, "He would run shirtless 5 to 10 kilometers (3 to 6 miles) every morning... He works out like crazy."
The 30-year-old star of "My Girlfriend Is A Nine-Tailed Fox" serves as a soldier in the special forces which train shirtless every morning by running five kilometers (about three miles) for two days and 10 kilometers (about six miles) for the next two.
Shindong explained that this was how Lee Seung Gi got into extreme exercise.
"One day he came to me and said, 'Hyung, you can't stay like this. You have to exercise. I'll make an exercise program for you,'" shared Shindong.
So Lee Seung Gi created a 90-minute exercise program specifically for Shindong. The latter claimed that he did try to follow the exercise curriculum.
"When I was done, I threw up," he confessed.
Shindong also warned that Lee Seung Gi's extreme exercise has changed the actor so much physically that he would surely surprise everyone once he's discharged from the military later this year.
"I don't know Lee Seung Gi's physical state right now since I didn't see him recently, but I bet it would surprise you," he said.
Lee Seung Gi is among the male celebrities who'll be returning from their military duty this year.
Shindong also explained in the broadcast that he achieved his lowest weight during his military discharge. He started gaining weight again when his military rank also increased but added that he's now keeping to a diet.
© 2023 Korea Portal, All rights reserved. Do not reproduce without permission.